Welcome to our Chico Relocation Guide. Find everything from real estate and relocation information, to home loans, career information, schools, insurance, apartments and rentals and... Read More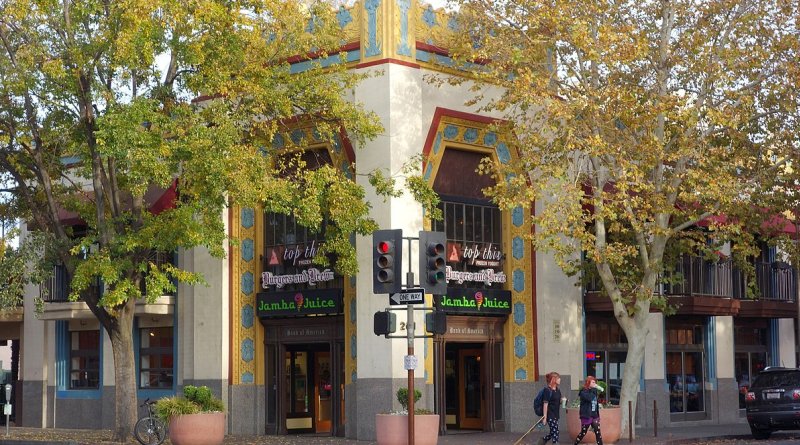 Relo Quick View
Population

102,338

Median Income

$26,335

Unemployment %

5.4%

Average Age

29.8

Male %

46.9%

Female %

53.1%

Avg Home Value

$468,389

Avg Monthly Rental

$1,604
---
Moving to Chico, California: A Comprehensive Guide
If you're considering moving to Chico, California, you're in for a treat. Nestled in the picturesque Sacramento Valley, Chico offers a unique blend of natural beauty, a vibrant cultural scene, and a strong sense of community. In this comprehensive guide, we will provide you with valuable information about moving to Chico, including its demographics, economic opportunities, and other essential details to help you make an informed decision.
Demographic Profile to Consider Moving to Chico:
Chico is a thriving city with a population of approximately 100,000 residents. The community is known for its diverse demographics, including families, students, and professionals. Chico State University, located in the heart of the city, contributes to its youthful energy and cultural diversity. The city's welcoming atmosphere and strong community spirit make it an attractive destination for individuals and families alike.
Economic Opportunities:
Chico offers a range of economic opportunities across various sectors. The city's economy is diverse, with major industries including education, healthcare, agriculture, and technology. Chico's vibrant downtown area is home to a variety of local businesses, boutiques, restaurants, and entertainment venues. Additionally, the presence of Chico State University brings educational and employment opportunities to the area.
Real Estate Market:
Chico's real estate market provides a wide range of housing options to suit different needs and preferences. From historic Victorian homes to modern apartments and suburban neighborhoods, there is something for everyone. The median home price in Chico is relatively affordable compared to other parts of California, making it an attractive option for homebuyers. Working with a local real estate agent can help you navigate the market and find the right property for your needs.
Education:
Chico boasts a strong educational system. In addition to Chico State University, which offers a variety of undergraduate and graduate programs, the city is served by the Chico Unified School District. The district includes several highly regarded public schools, providing quality education for students of all ages. Chico is also home to private schools and charter schools that offer alternative educational options.
Recreation and Amenities:
Nature lovers will find plenty to explore in and around Chico. Bidwell Park, one of the largest municipal parks in the country, offers miles of hiking and biking trails, swimming areas, and picnic spots. The park's stunning natural beauty and proximity to the Sacramento River make it a favorite destination for outdoor enthusiasts. Chico also hosts numerous community events, farmers markets, and cultural festivals throughout the year, providing residents with a vibrant social scene.
Transportation:
Chico is easily accessible by car, with major highways connecting it to other cities in Northern California. The city has a reliable public transportation system, including bus services operated by the Chico Area Transit System (CATS). Chico is also bicycle-friendly, with designated bike lanes and a network of paths for cyclists. The city's compact size makes it convenient to get around on foot as well.
Conclusion About Moving to Chico:
Relocating to Chico, California, offers a wonderful opportunity to experience the charm of a lively city surrounded by natural beauty. With its diverse community, strong economy, excellent educational institutions, and abundant recreational amenities, Chico provides a high quality of life for its residents. By considering the demographic profile, economic opportunities, and other pertinent information, you can make an informed decision about moving to this vibrant city.