Welcome to our Chino Hills Relocation Guide. Find everything from real estate and relocation information, to home loans, career information, schools, insurance, apartments and rentals and... Read More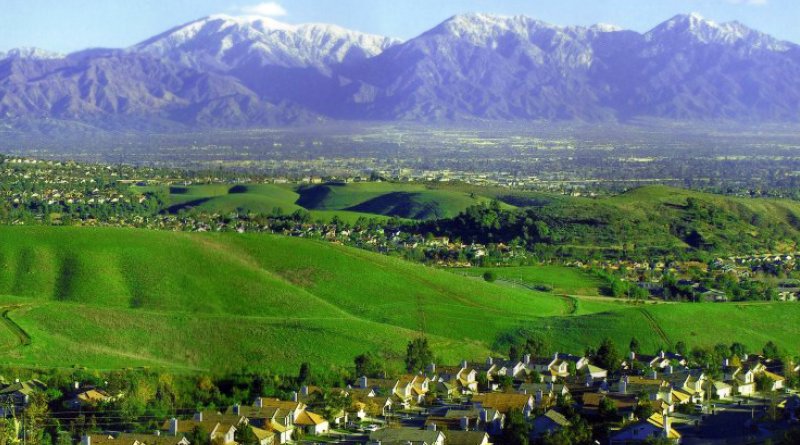 Relo Quick View
Population

78,665

Median Income

$42,395

Unemployment %

3.3%

Average Age

38.6

Male %

49.2%

Female %

50.8%

Avg Home Value

$919,834

Avg Monthly Rental

$3,181
---
Moving to Chino Hills, California: A Comprehensive Guide
If you're considering moving to Chino Hills, California, you're on the path to discovering a charming and picturesque community. Nestled in the rolling hills of San Bernardino County, Chino Hills offers a perfect balance of natural beauty, a strong sense of community, and proximity to urban amenities. In this comprehensive guide, we will provide you with valuable information about moving to Chino Hills, including its demographics, economic opportunities, and other essential details to help you make an informed decision.
Demographic Profile For Considering Moving to Chino Hills:
Chino Hills is a thriving city with a population of approximately 85,000 residents. The community is known for its diverse demographics and family-friendly environment. Chino Hills has a reputation for being one of the safest cities in California, making it an attractive destination for families. The city's strong community spirit, well-maintained neighborhoods, and excellent schools contribute to its appeal as a desirable place to live.
Economic Opportunities:
Chino Hills offers a range of economic opportunities across various sectors. The city has a growing retail sector, with several shopping centers and commercial areas that provide employment options for residents. Additionally, Chino Hills is home to a number of corporate headquarters and businesses, including those in the healthcare, technology, and professional services industries. The city's proximity to other major employment centers in the Inland Empire and the greater Los Angeles area further expands job prospects for residents.
Real Estate Market:
Chino Hills' real estate market offers a mix of housing options to suit different preferences and budgets. The city features a diverse selection of single-family homes, townhouses, and condominiums, many of which enjoy scenic views of the surrounding hills. The median home prices in Chino Hills can be higher compared to neighboring cities, reflecting the desirability of the area. Working with a local real estate agent can help you navigate the market and find the right property that meets your needs.
Education:
Chino Hills boasts an excellent educational system. The city is served by the Chino Valley Unified School District, which includes highly regarded public schools offering quality education from kindergarten through high school. Chino Hills is also home to several private schools and charter schools, providing families with additional educational options. For higher education, the nearby California State Polytechnic University, Pomona, offers a range of undergraduate and graduate programs to students.
Recreation and Amenities:
Chino Hills is known for its abundant opportunities for outdoor recreation. The city is home to numerous parks, trails, and open spaces, allowing residents to embrace an active lifestyle. Chino Hills State Park is a popular destination for hiking, mountain biking, and horseback riding, offering breathtaking views of the surrounding landscapes. The city also features recreational facilities, community centers, and sports leagues that cater to residents of all ages.
Transportation:
Chino Hills is conveniently located near major transportation routes, including the Chino Valley Freeway (State Route 71) and the Pomona Freeway (State Route 60). The city's proximity to these highways provides easy access to surrounding areas and neighboring cities. Public transportation options include bus services operated by the Omnitrans agency, connecting Chino Hills to other parts of the region.
Conclusion About Moving to Chino Hills:
Relocating to Chino Hills, California, offers a peaceful and family-friendly living environment surrounded by natural beauty. With its diverse population, economic opportunities, excellent educational institutions, and recreational amenities, Chino Hills is a must consider.