Welcome to our Chula Vista Relocation Guide. Find everything from real estate and relocation information, to home loans, career information, schools, insurance, apartments and rentals and... Read More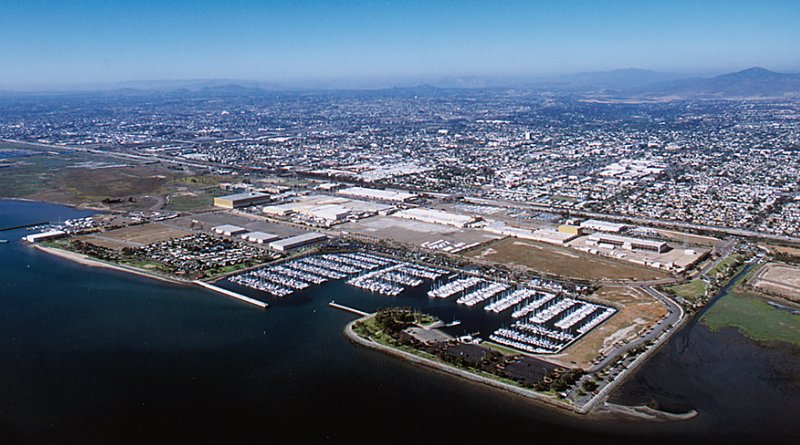 Relo Quick View
Population

277,220

Median Income

$35,403

Unemployment %

4.2%

Average Age

36.0

Male %

49.75%

Female %

50.25%

Avg Home Value

$799,454

Avg Monthly Rental

$3,438
---
Moving to Chula Vista, California: A Comprehensive Relocation Guide
If you're considering moving to Chula Vista, California, get ready to embrace the best of Southern California living. Located in San Diego County, Chula Vista offers a perfect blend of beautiful coastal landscapes, a thriving cultural scene, and a high quality of life. In this comprehensive relocation guide, we will provide you with valuable information about moving to Chula Vista, including its demographics, economic opportunities, and other pertinent details to help you make an informed decision.
Demographic Profile For Considering Moving to Chula Vista:
Chula Vista is a diverse and vibrant city with a population of approximately 270,000 residents, making it the second-largest city in San Diego County. The community is known for its multicultural atmosphere and strong sense of community. Chula Vista is home to a mix of families, young professionals, and retirees, creating a dynamic and inclusive environment for residents.
Economic Opportunities:
Chula Vista offers a range of economic opportunities across various industries. The city's economy is diverse, with major sectors including healthcare, education, retail, and tourism. Chula Vista is also home to the Chula Vista Bayfront, a waterfront development project that is expected to bring additional job opportunities and economic growth to the area. Additionally, the city's proximity to San Diego and the U.S.-Mexico border further expands employment prospects.
Real Estate Market:
Chula Vista's real estate market provides a variety of housing options to suit different lifestyles and budgets. From waterfront properties to suburban neighborhoods and modern apartments, there is something for everyone. The median home prices in Chula Vista are competitive compared to other parts of San Diego County, making it an attractive destination for homebuyers and renters.
Education:
Chula Vista is served by several school districts, including the Chula Vista Elementary School District and the Sweetwater Union High School District. The city is home to a number of highly regarded public schools, offering quality education from kindergarten through high school. Chula Vista is also home to Southwestern College, a community college that provides higher education and vocational training opportunities to students.
Recreation and Amenities:
Chula Vista offers a wealth of recreational amenities for residents to enjoy. The city boasts over 60 parks, featuring playgrounds, sports fields, and picnic areas. The Chula Vista Bayfront is a popular destination for outdoor activities, including walking, biking, and water sports. The city is also home to the Olympic Training Center, where athletes from around the world come to train. Chula Vista hosts various community events, festivals, and cultural activities throughout the year, providing residents with a vibrant social scene.
Transportation:
Chula Vista has a well-connected transportation system that makes it easy to get around. The city is served by several major highways, including Interstate 5 and State Route 125, providing convenient access to San Diego and other neighboring cities. Chula Vista also has a reliable public transportation system, with bus services operated by the Metropolitan Transit System (MTS), offering convenient options for commuting and exploring the region.
Conclusion About Moving to Chula Vista:
Moving to Chula Vista, California, offers a unique opportunity to experience the best of Southern California living. With its diverse population, economic opportunities, excellent educational institutions, and recreational amenities, Chula Vista provides a high quality of life for its residents. By considering the demographic profile, economic landscape, and other pertinent information, you can make an informed decision about relocating to this vibrant city on the coast.