Welcome to our Covina Relocation Guide. Find everything from real estate and relocation information, to home loans, career information, schools, insurance, apartments and rentals and... Read More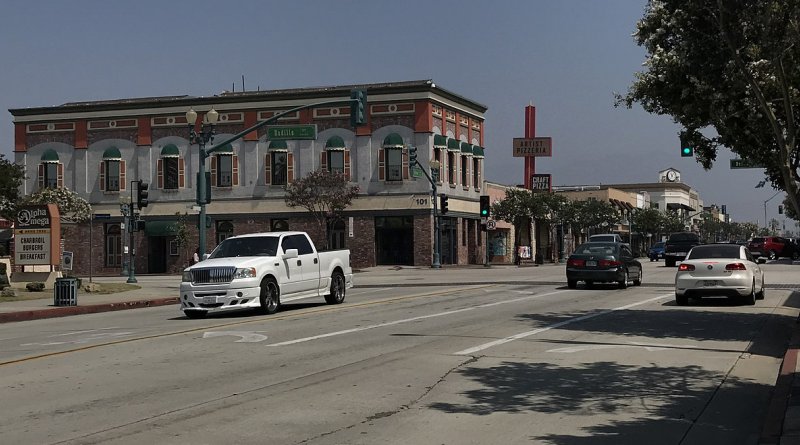 Relo Quick View
Population

50,411

Median Income

$31,952

Unemployment %

4.9%

Average Age

37.5

Male %

49.16%

Female %

50.84%

Avg Home Value

$735,026

Avg Monthly Rental

$2,579
---
Moving to Covina, California: A Relocation Guide
Considering moving to Covina, California? This relocation guide provides all the pertinent information you need to know about this vibrant city. From its demographic profile to economic opportunities, we'll explore what makes Covina an attractive destination for individuals looking to relocate.
Demographic Profile For Considering Moving to Covina:
Covina is a diverse city located in Los Angeles County, Southern California. As of the most recent census data, the population of Covina is approximately 50,411. The city boasts a multicultural community, with a wide range of ethnicities represented, contributing to its rich cultural tapestry. Covina is known for its friendly and welcoming atmosphere, making it an appealing place to call home.
Economic Opportunities:
Covina offers a favorable economic climate with diverse employment opportunities. The city's strategic location within the Greater Los Angeles area provides residents with access to various industries, including healthcare, education, retail, and manufacturing. Covina is also home to numerous small businesses, contributing to the local economy's vitality.
The city's proximity to major transportation routes, such as Interstate 10 and State Route 57, facilitates commuting to neighboring employment hubs. For those seeking job opportunities, Covina's central location within the region opens doors to a wide range of possibilities.
Education:
If you have children or are considering starting a family, Covina offers excellent educational options. The Covina-Valley Unified School District oversees the public schools in the area, providing a quality education to students. The district consists of several elementary, middle, and high schools, with dedicated teachers and staff focused on student success.
For those pursuing higher education, Covina is conveniently located near several colleges and universities. These include California State Polytechnic University, Pomona, Azusa Pacific University, and Citrus College, offering a variety of academic programs to choose from.
Recreational Amenities:
Covina provides a plethora of recreational amenities for residents to enjoy. The city is home to numerous parks, providing opportunities for outdoor activities such as picnicking, hiking, and sports. Covina Park, located in the heart of the city, offers playgrounds, sports fields, and a community center.
Additionally, Covina is within close proximity to the San Gabriel Mountains, offering outdoor enthusiasts opportunities for hiking, camping, and exploring nature. The nearby Pacific Ocean and its beautiful beaches are just a short drive away, providing residents with scenic coastal getaways.
Community and Lifestyle:
Covina hosts a variety of community events and festivals throughout the year, fostering a strong sense of community and belonging. From farmers' markets to cultural celebrations, there is always something happening in Covina. The city also has a vibrant downtown area with local shops, restaurants, and entertainment options, creating a lively and engaging atmosphere.
Housing Options:
Covina offers a range of housing options, from single-family homes to apartments and condominiums. The city's real estate market is diverse, catering to various budgets and preferences. Whether you're looking for a modern suburban neighborhood or a more historic charm, Covina has something to offer.
Conclusion About Moving to Covina:
Moving to Covina, California, provides an opportunity for a vibrant and diverse lifestyle. With its welcoming community, diverse economic opportunities, excellent education system, and abundant recreational amenities, Covina offers a great place to live for individuals and families alike. Whether you're considering relocating for work, education, or a change of scenery, Covina may