Welcome to our Cupertino Relocation Guide. Find everything from real estate and relocation information, to home loans, career information, schools, insurance, apartments and rentals and... Read More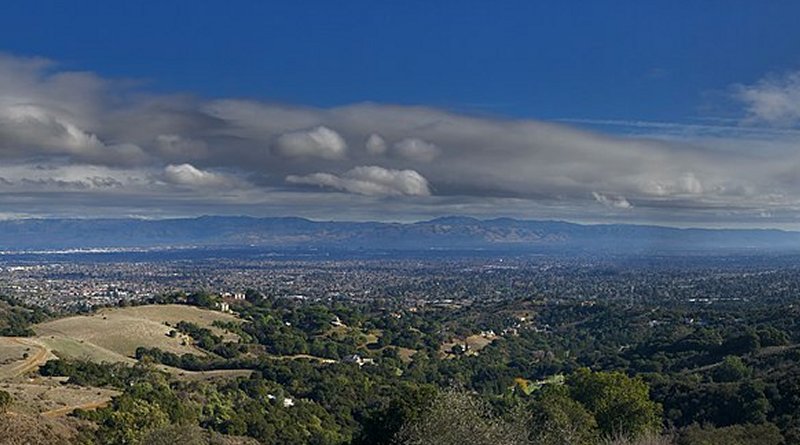 Relo Quick View
Population

58,622

Median Income

$88,412

Unemployment %

3.6%

Average Age

41.2

Male %

51.78%

Female %

48.22%

Avg Home Value

$2,583,607

Avg Monthly Rental

$4,250
---
Moving to Cupertino, California: A Comprehensive Guide
If you're considering moving to Cupertino, California, this comprehensive relocation guide will provide you with valuable information about the city. From its demographic profile to economic opportunities and quality of life, we'll explore why Cupertino is an attractive destination for individuals and families looking to relocate.
Demographic Profile For Considering Moving to Cupertino:
Cupertino is a vibrant city located in Santa Clara County, in the heart of Silicon Valley. As of the most recent census data, the population of Cupertino is approximately 58,622. The city has a diverse and multicultural community, attracting people from various backgrounds. With a strong emphasis on education and innovation, Cupertino is an ideal place for those seeking a dynamic and intellectually stimulating environment.
Economic Opportunities:
Cupertino's strategic location within Silicon Valley provides residents with exceptional economic opportunities. The city is home to several renowned technology companies, including Apple Inc., which has its headquarters in Cupertino. This has created a thriving job market, particularly in the technology sector. There are also numerous startup companies and entrepreneurial ventures, making Cupertino an exciting hub for innovation and professional growth.
Education:
Cupertino is known for its exceptional education system. The Cupertino Union School District and Fremont Union High School District oversee the city's public schools, which consistently rank among the top in the state. The district's commitment to academic excellence and innovative teaching methods ensures that students receive a high-quality education.
In addition to public schools, Cupertino is also home to De Anza College, a well-regarded community college offering a wide range of academic and vocational programs. Nearby, you'll find prestigious universities such as Stanford University and Santa Clara University, providing further educational opportunities for residents.
Recreational Amenities:
Cupertino offers a variety of recreational amenities to cater to residents' active lifestyles. The city maintains numerous parks, trails, and open spaces where you can enjoy outdoor activities such as hiking, biking, and picnicking. Popular parks include Rancho San Antonio Preserve, Blackberry Farm, and Memorial Park.
For those interested in cultural activities, Cupertino is home to the Flint Center for the Performing Arts, which hosts concerts, theater productions, and other cultural events throughout the year. The city also organizes community events like the annual Cherry Blossom Festival, which celebrates Cupertino's Japanese heritage.
Housing Options:
Cupertino offers a range of housing options, including single-family homes, townhouses, and apartments. The real estate market in Cupertino is highly competitive due to its desirability and proximity to major technology companies. It's advisable to work with a local real estate agent who can help you navigate the market and find a property that suits your needs and budget.
Quality of Life:
Cupertino boasts a high quality of life, with its excellent schools, low crime rates, and well-maintained public spaces. The city's commitment to sustainability is evident in its efforts to preserve open spaces, promote green initiatives, and provide a safe and clean environment for residents. Additionally, Cupertino's proximity to the diverse cultural offerings of the San Francisco Bay Area allows residents to explore a wide range of entertainment, dining, and recreational options.
Conclusion About Moving to Cupertino:
Relocating to Cupertino, California, offers a unique opportunity to be part of the dynamic Silicon Valley community. With its strong economy, exceptional schools, abundant recreational amenities, and high quality of life, Cupertino provides an ideal setting for individuals and families seeking a thriving and intellectually stimulating environment. Whether you're drawn by career prospects, educational opportunities