Welcome to our Cypress Relocation Guide. Find everything from real estate and relocation information, to home loans, career information, schools, insurance, apartments and rentals and... Read More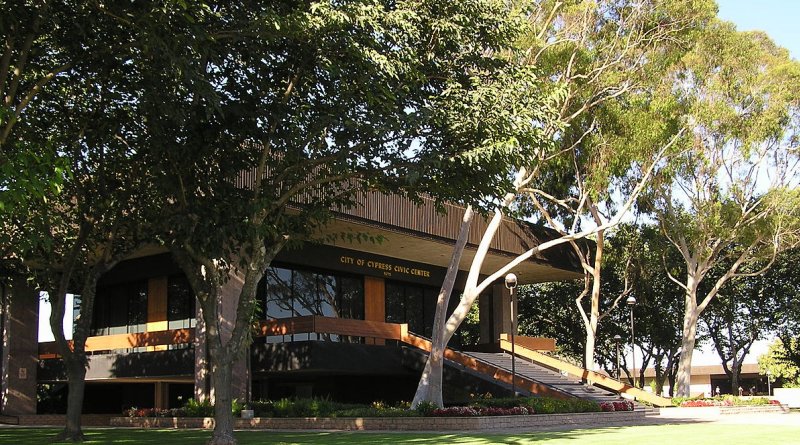 Relo Quick View
Population

49,926

Median Income

$43,420

Unemployment %

3.9%

Average Age

41.8

Male %

48.38%

Female %

51.62%

Avg Home Value

$958,399

Avg Monthly Rental

$2,960
---
Moving to Cypress, California: A Comprehensive Relocation Guide
If you're considering moving to Cypress, California, this comprehensive relocation guide will provide you with valuable information about the city. From its demographic profile to economic opportunities and quality of life, we'll explore why Cypress is an attractive destination for individuals and families looking to relocate.
Demographic Profile For Considering Moving to Cypress:
Cypress is a welcoming city located in Orange County, Southern California. As of the most recent census data, the population of Cypress is approximately 49,926. The city is known for its diverse community, with a mix of residents from various ethnic backgrounds. Cypress provides a friendly and inclusive environment for newcomers, making it an ideal place to call home.
Economic Opportunities:
Cypress offers a favorable economic climate with diverse employment opportunities. The city is home to several major corporations and industries, including healthcare, manufacturing, retail, and technology. The nearby Los Angeles and Orange County metropolitan areas provide additional job prospects and commuting options for residents.
Cypress also has a thriving small business community, with local shops and restaurants that contribute to the local economy. Whether you're seeking career growth or entrepreneurial opportunities, Cypress offers a range of possibilities.
Education:
For families moving to Cypress, education is a top priority. The city is served by the highly regarded Cypress School District, which includes several elementary, middle, and high schools. The district is known for its commitment to academic excellence and provides a supportive learning environment for students.
Cypress is also in close proximity to several colleges and universities, including California State University, Long Beach and Cypress College. These institutions offer a variety of academic programs, continuing education, and professional development opportunities.
Recreational Amenities:
Cypress offers a wealth of recreational amenities for residents to enjoy. The city maintains numerous parks, sports fields, and community centers where individuals and families can engage in outdoor activities, including picnicking, jogging, and sports.
The nearby Los Alamitos Race Course provides an exciting venue for horse racing enthusiasts, while the Cypress Community Center offers a range of programs and activities for people of all ages. Additionally, Cypress is located within a short drive of beautiful beaches and nature preserves, allowing residents to explore and enjoy the natural beauty of Southern California.
Community and Lifestyle:
Cypress prides itself on its strong sense of community and active resident engagement. The city hosts various community events throughout the year, such as festivals, farmers' markets, and concerts, fostering a vibrant and inclusive atmosphere. The Cypress Civic Center features a state-of-the-art library and hosts cultural and educational events for residents to enjoy.
Housing Options:
Cypress offers a variety of housing options to suit different lifestyles and budgets. The city features a mix of single-family homes, townhouses, and apartments. Whether you're looking for a quiet suburban neighborhood or a more urban setting, Cypress has housing options to meet your preferences.
Conclusion About Moving to Cypress:
Relocating to Cypress, California, provides an opportunity for a thriving and diverse lifestyle. With its diverse community, economic opportunities, excellent education system, and abundant recreational amenities, Cypress offers a great place to live for individuals and families alike. Whether you're seeking career growth, a supportive educational environment, or an active community, Cypress has much to offer.