Welcome to our Dana Point Relocation Guide. Find everything from real estate and relocation information, to home loans, career information, schools, insurance, apartments and rentals and... Read More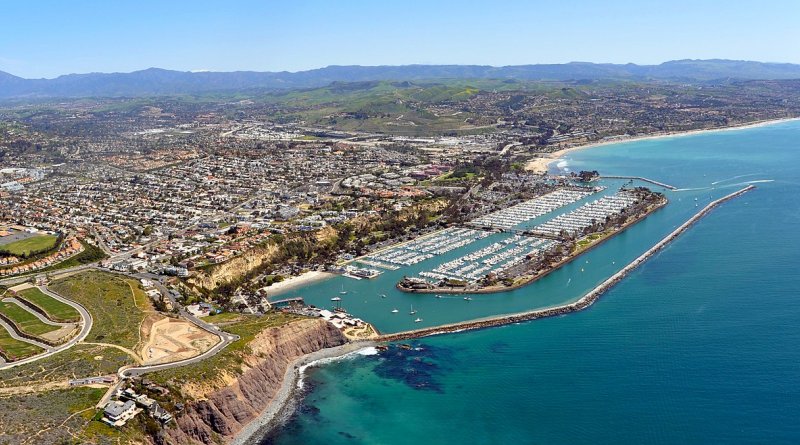 Relo Quick View
Population

32,821

Median Income

$52,116

Unemployment %

2.8%

Average Age

48.9

Male %

49.5%

Female %

50.5%

Avg Home Value

$1,504,016

Avg Monthly Rental

$5,500
---
Moving to Dana Point, California: A Coastal Haven
If you're considering moving to Dana Point, California, this relocation guide will provide you with important information about the city. From its picturesque coastal location to its recreational opportunities and community charm, we'll explore why Dana Point is an ideal destination for individuals and families looking to relocate.
Demographic Profile For Considering Moving to Dana Point:
Dana Point is an enchanting city located in Orange County, Southern California. As of the most recent census data, the population of Dana Point is approximately 32,821. The city boasts a diverse community, attracting residents from various backgrounds. With its coastal beauty and relaxed atmosphere, Dana Point offers a welcoming and inclusive environment for newcomers.
Coastal Lifestyle:
Dana Point is renowned for its coastal lifestyle and breathtaking ocean views. The city is nestled along the Southern California coastline and is home to beautiful beaches, including Doheny State Beach and Salt Creek Beach. Residents can indulge in a variety of water activities such as surfing, sailing, and paddleboarding. The Dana Point Harbor serves as a hub for boating enthusiasts and offers opportunities for whale watching and fishing excursions.
Recreational Amenities:
In addition to its beaches, Dana Point offers a range of recreational amenities. The city maintains numerous parks and trails, providing opportunities for hiking, biking, and picnicking. The Dana Point Headlands Conservation Area is a popular spot for nature lovers, offering scenic coastal trails and panoramic views of the Pacific Ocean.
Dana Point is also home to the Ocean Institute, an educational facility dedicated to marine science and maritime history. The institute offers interactive exhibits and programs for all ages, providing a unique learning experience.
Community Events and Festivals:
Dana Point has a tight-knit community and hosts a variety of events and festivals throughout the year. The city's most notable event is the Dana Point Festival of Whales, a two-week celebration that honors the annual migration of the California Gray Whales. The festival features parades, concerts, whale watching tours, and educational exhibits, offering entertainment for residents and visitors alike.
Education:
Families moving to Dana Point will find excellent educational options for their children. The city is served by the Capistrano Unified School District, which includes highly regarded public schools. Dana Hills High School, located in the heart of the city, is known for its strong academic programs and extracurricular activities.
For higher education, nearby institutions such as Saddleback College and California State University, Fullerton offer a wide range of academic programs and continuing education opportunities.
Housing Options:
Dana Point offers a variety of housing options, including single-family homes, townhouses, and apartments. Many properties boast stunning ocean views or proximity to the beach. Whether you prefer a coastal estate or a cozy beachside retreat, Dana Point's real estate market caters to various preferences and budgets.
Quality of Life:
Moving to Dana Point provides a high quality of life, combining coastal beauty with a relaxed and friendly community atmosphere. The city maintains a low crime rate and offers well-maintained public spaces, ensuring a safe and clean environment for residents. Additionally, Dana Point's proximity to major employment centers in Orange County and its access to transportation routes make commuting convenient for professionals.
Conclusion About Moving to Dana Point:
Relocating to Dana Point, California, offers an opportunity to embrace coastal living and enjoy a thriving community. With its stunning beaches, recreational amenities, community events, and educational opportunities, Dana Point provides an ideal moving destination.