Welcome to our Danville Relocation Guide. Find everything from real estate and relocation information, to home loans, career information, schools, insurance, apartments and rentals and... Read More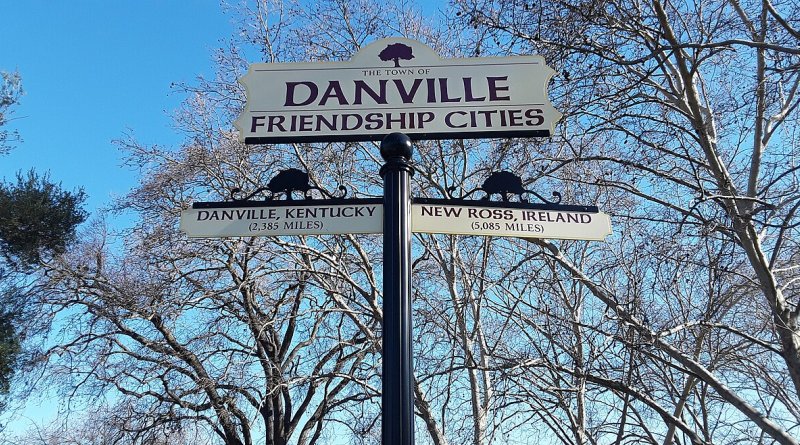 Relo Quick View
Population

43,420

Median Income

$75,702

Unemployment %

3.7%

Average Age

46.6

Male %

49.55%

Female %

50.45%

Avg Home Value

$1,851,326

Avg Monthly Rental

$8,123
---
Moving to Danville, California: A Charming Suburban Gem
If you're contemplating moving to Danville, California, this relocation guide will provide you with valuable insights into the city. From its picturesque surroundings to its strong sense of community and quality of life, we'll explore why Danville is an appealing destination for individuals and families looking to relocate.
Demographic Profile For Considering Moving to Danville:
Danville is a charming town located in Contra Costa County, in the San Francisco Bay Area of California. As of the most recent census data, the population of Danville is approximately 43,420. The city boasts a diverse community, attracting residents from various backgrounds. With its small-town atmosphere and community-oriented spirit, Danville offers a welcoming environment for newcomers.
Scenic Beauty and Outdoor Recreation:
Danville is surrounded by stunning natural beauty, with rolling hills, scenic landscapes, and picturesque views. The town is nestled in the San Ramon Valley, offering ample opportunities for outdoor recreation. Residents can explore numerous parks, hiking trails, and open spaces such as Mount Diablo State Park and Las Trampas Regional Wilderness, which provide options for hiking, biking, and picnicking.
Charming Downtown and Shopping:
Danville's downtown area is a vibrant hub of activity, featuring a charming mix of boutique shops, restaurants, cafes, and art galleries. The area exudes a quaint and welcoming atmosphere, making it a popular destination for residents and visitors alike. The weekly farmers' market allows locals to indulge in fresh produce, artisanal goods, and community connections.
Excellent Schools:
Education is a priority in Danville, and the town is served by highly regarded schools. The San Ramon Valley Unified School District oversees the public schools in the area, which consistently rank among the top in the state. With a commitment to academic excellence and a wide range of extracurricular activities, students in Danville receive a high-quality education.
For higher education, Danville is within a reasonable commuting distance to renowned institutions such as the University of California, Berkeley, and California State University, East Bay.
Community Engagement and Events:
Danville's strong sense of community is evident through its numerous events and activities. The town hosts various festivals, parades, and cultural celebrations that bring residents together throughout the year. Notable events include the Danville Summerfest, Art and Wine Stroll, and the Fourth of July Parade, which showcase the town's vibrant spirit and community pride.
Family-Friendly Environment:
Danville is known for its family-friendly environment, offering a safe and nurturing community for children. The town provides well-maintained parks, playgrounds, and recreational facilities, ensuring that families have ample opportunities for outdoor fun and quality time together. The Danville Community Center offers a wide range of programs and activities for residents of all ages.
Housing Options:
Danville offers a variety of housing options, ranging from single-family homes to townhouses and apartments. The real estate market in Danville is competitive, with a mix of traditional and contemporary architectural styles. The town's attractive neighborhoods and well-preserved historic districts contribute to its overall charm.
Conclusion About Moving to Danville:
Moving to Danville, California, allows you to experience the best of suburban living with a strong sense of community, scenic surroundings, and excellent schools. With its natural beauty, charming downtown area, engaging community events, and family-friendly atmosphere, Danville offers an appealing lifestyle for individuals and families seeking a close-knit community in the San Francisco Bay Area