Welcome to our Dublin Relocation Guide. Find everything from real estate and relocation information, to home loans, career information, schools, insurance, apartments and rentals and... Read More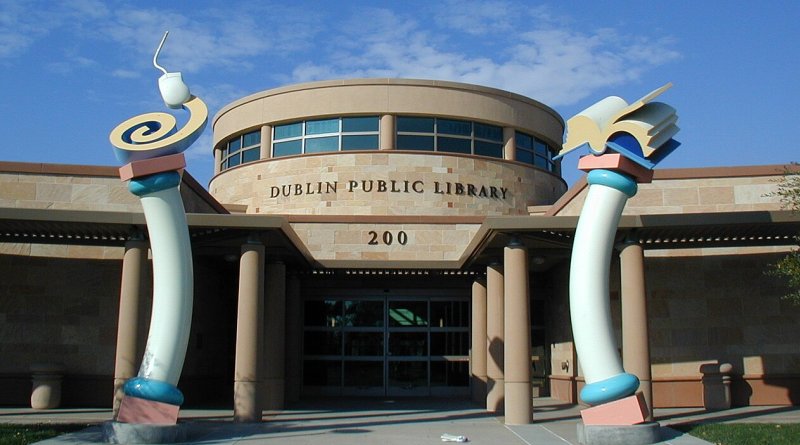 Relo Quick View
Population

71,674

Median Income

$72,946

Unemployment %

3.5%

Average Age

36.3

Male %

49.13%

Female %

50.87%

Avg Home Value

$1,265,076

Avg Monthly Rental

$37,000
---
Relocating to Dublin, California: A Thriving City with Cultural Charm
If you're considering moving to Dublin, California, get ready to experience a thriving city with a blend of modern amenities and cultural charm. Located in the eastern part of the San Francisco Bay Area, Dublin offers a high quality of life, excellent schools, and a strong sense of community. This comprehensive guide will provide you with valuable information to make an informed decision about relocating to Dublin.
Demographic Profile For Considering Moving to Dublin:
Dublin is a diverse and growing city with a population of approximately 71,000 residents. Here are some key demographic insights:
Population: Dublin has a balanced mix of age groups, with a median age of 36.3 years. The city appeals to families, as it has a significant proportion of households with children.
Ethnic Diversity: Dublin embraces its cultural diversity, with various ethnic groups contributing to its vibrant atmosphere. The population consists of diverse backgrounds, including Asian, White, Hispanic, and African American communities.
Economic Overview:
Dublin boasts a robust economy with a range of employment opportunities. Here are some key economic factors:
Industries: The city's economy is diverse, with sectors such as technology, healthcare, education, retail, and hospitality contributing to its growth. Major employers in Dublin include technology companies like Oracle and Ross Stores, as well as healthcare institutions like Stanford Health Care-ValleyCare.
Commute: Dublin's strategic location provides easy access to major employment centers in the San Francisco Bay Area, including Silicon Valley and San Francisco. The city has convenient transportation options, such as BART (Bay Area Rapid Transit) and major highways, facilitating commuting.
Lifestyle and Amenities:
Dublin offers a wide range of amenities and recreational opportunities. Here are some notable features:
Education: Dublin is served by the Dublin Unified School District, which includes highly regarded schools at all levels. The district's schools have a reputation for academic excellence, making it an attractive destination for families.

Parks and Open Spaces: Dublin boasts numerous parks, trails, and open spaces that cater to outdoor enthusiasts. Parks like Dublin Hills Regional Park and Emerald Glen Park offer opportunities for hiking, picnicking, sports, and community events.
Shopping and Dining: The city is home to various shopping centers, including Persimmon Place and Dublin Retail Center, offering a mix of retail stores, restaurants, and entertainment options. The nearby San Francisco Premium Outlets provide a wide selection of high-end brands.
Cultural and Community Events: Dublin hosts a variety of cultural and community events throughout the year, including the Dublin Farmers' Market, St. Patrick's Day celebrations, and the Dublin Pride Week. These events foster a sense of community and provide opportunities for residents to connect.
Safety: Dublin has a reputation for being a safe city, with low crime rates and a proactive approach to public safety. The city has a dedicated police force that ensures the well-being of residents.
Conclusion About Moving to Dublin:
Relocating to Dublin, California, offers a vibrant community, excellent schools, and a wide range of amenities. Whether you're seeking employment opportunities, a family-friendly environment, or a thriving cultural scene, Dublin has something to offer. With its diverse population, strong economy, and numerous recreational opportunities, Dublin presents an ideal location for individuals and families looking to settle in the San Francisco Bay Area.