Welcome to our El Dorado Hills Relocation Guide. Find everything from real estate and relocation information, to home loans, career information, schools, insurance, apartments and rentals and... Read More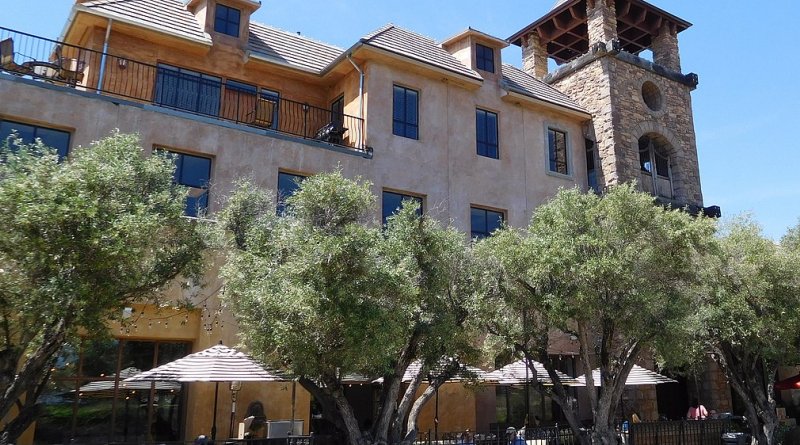 Relo Quick View
Population

47,107

Median Income

$54,495

Unemployment %

3.9%

Average Age

44.8

Male %

48.12%

Female %

51.88%

Avg Home Value

$918,172

Avg Monthly Rental

$3,623
---
Relocating to El Dorado Hills, California: A Serene Community with Natural Beauty
If you're seeking a serene and picturesque community in California, look no further than moving to El Dorado Hills. Nestled in the Sierra Nevada foothills, El Dorado Hills offers a charming blend of natural beauty, a strong sense of community, and a high quality of life. This comprehensive guide will provide you with valuable information to help you make an informed decision about relocating to El Dorado Hills.
Demographic Profile For Considering Moving to El Dorado Hills:
El Dorado Hills is a thriving community with a population of approximately 47,000 residents. Here are some key demographic insights:
Population: El Dorado Hills attracts a mix of age groups, with a median age of 44.8 years. The community is well-suited for families, with a significant proportion of households being families with children.
Ethnic Diversity: El Dorado Hills embraces its cultural diversity, with various ethnic backgrounds contributing to its vibrant atmosphere. The population consists of diverse groups, including White, Asian, Hispanic, and African American communities.
Economic Overview:
El Dorado Hills boasts a strong economy with diverse employment opportunities. Here are some key economic factors:
Industries: The local economy is diverse, with sectors such as healthcare, education, professional services, and technology playing a significant role. Major employers in El Dorado Hills include Mercy Hospital of Folsom, Buckeye Union School District, and various technology companies.

Commute: El Dorado Hills offers a convenient location for commuting to nearby cities. It provides easy access to major employment centers in Sacramento, Folsom, and Roseville. The area is well-connected by highways and offers a reasonable commute for residents.
Lifestyle and Amenities:
El Dorado Hills offers a range of amenities and recreational opportunities that complement its natural beauty. Here are some notable features:
Education: El Dorado Hills is served by the highly regarded Buckeye Union School District and the Rescue Union School District, which provide excellent educational opportunities for students. The area also has renowned private schools, ensuring quality education options.
Parks and Open Spaces: El Dorado Hills is blessed with an abundance of parks, open spaces, and nature trails. Residents can enjoy outdoor activities, picnicking, hiking, and biking in beautiful locations like Folsom Lake, El Dorado Hills Community Park, and Empire Ranch Golf Course.
Shopping and Dining: El Dorado Hills offers a variety of shopping centers, including the upscale El Dorado Hills Town Center. This vibrant gathering place features a mix of boutique shops, restaurants, a farmer's market, and community events throughout the year.
Recreational Activities: The community encourages an active lifestyle, with opportunities for sports, fitness, and leisure. El Dorado Hills features golf courses, tennis courts, fitness centers, and community programs catering to different interests and age groups.
Safety: El Dorado Hills is known for its safe neighborhoods and low crime rates. The area has dedicated law enforcement services and community programs to ensure the well-being and security of its residents.
Conclusion About Moving to El Dorado Hills:
Relocating to El Dorado Hills, California, offers a serene and family-friendly community surrounded by natural beauty. With its strong economy, excellent schools, ample recreational amenities, and a welcoming atmosphere, El Dorado Hills provides an ideal setting for individuals and families seeking a tranquil yet vibrant lifestyle.