Welcome to our Folsom Relocation Guide. Find everything from real estate and relocation information, to home loans, career information, schools, insurance, apartments and rentals and... Read More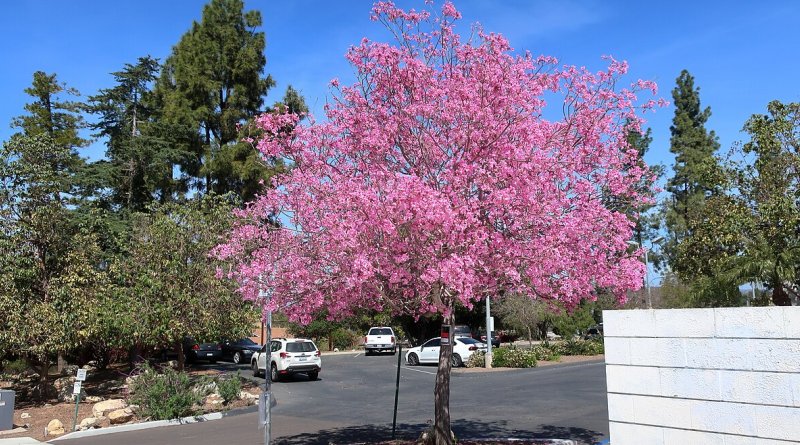 Relo Quick View
Population

81,224

Median Income

$57,627

Unemployment %

3.6%

Average Age

40.2

Male %

51.4%

Female %

48.6%

Avg Home Value

$741,391

Avg Monthly Rental

$2,945
---
Moving to Folsom, California: Your Comprehensive Relocation Guide
Are you considering moving to Folsom, California? Situated in Sacramento County, Folsom is a vibrant city renowned for its natural beauty, excellent quality of life, and rich history. In this comprehensive relocation guide, we will provide you with valuable information about Folsom's demographics, economy, and other essential details to help you make an informed decision about moving to this thriving city. Whether you are seeking a family-friendly community, outdoor recreational opportunities, or a thriving business environment, Folsom has something to offer everyone.
Demographic Profile For Considering Moving to Folsom:
Folsom is a diverse and growing city, with a population of approximately 80,000 residents. Here is a breakdown of the demographic profile of Folsom:
Age Distribution: Folsom attracts residents of all ages. The city offers a balanced mix of young families, professionals, and retirees, creating a dynamic community with a range of services and activities tailored to different age groups.
Education: Folsom is served by the Folsom Cordova Unified School District, which includes highly regarded public schools. The city also has private school options, ensuring quality education for students of all levels.
Housing: Folsom offers a variety of housing options, including single-family homes, townhouses, and apartments. The city features well-maintained neighborhoods and newer developments, with a range of prices to suit different budgets. Folsom's real estate market is competitive, reflecting the desirability of the area.
Economic Overview:
Folsom's economy is diverse, with a strong emphasis on technology and healthcare industries. Here are some key aspects of Folsom's economic landscape:
Technology and Innovation: Folsom is home to a thriving technology sector, with several high-tech companies and startups operating in the city. The presence of Intel Corporation's largest research and development campus in Folsom has contributed to the city's reputation as a hub for innovation.
Healthcare and Biotechnology: Folsom boasts a robust healthcare industry, with numerous medical centers, hospitals, and specialty clinics. The city is also a hub for biotechnology research and development, attracting professionals in the field.
Retail and Entertainment: Folsom features a vibrant retail scene, with a mix of national retailers, local boutiques, and shopping centers. The city is also known for its entertainment options, including a wide range of dining establishments, theaters, and art galleries.
Commute: Folsom offers convenient access to major transportation routes, including Highway 50, making it easily accessible to nearby employment centers. Many residents commute to Sacramento, which is approximately 20 miles west of Folsom, for work.
Other Pertinent Information:
Outdoor Recreation: Folsom is renowned for its abundant recreational opportunities. The city is located near Folsom Lake, a popular destination for boating, fishing, and hiking. The American River Parkway offers extensive trails for walking, running, and cycling, while numerous parks and open spaces provide opportunities for picnicking and family outings.
Cultural and Historical Attractions: Folsom embraces its rich history and offers several cultural attractions, including the Folsom History Museum and the Folsom Prison Museum. The city hosts various events and festivals throughout the year, showcasing local artists, musicians, and performers.
Community Services: Folsom provides a wide range of community services to cater to the needs of its residents. The city has excellent healthcare facilities, including hospitals, clinics, and specialized medical services. Folsom also prioritizes public safety, with a well-equipped police department and dedicated fire services ensuring the safety and security of the community.
Education and Lifelong Learning: Folsom is committed to providing quality education and lifelong learning opportunities. In addition to its exceptional public school system, the city is home to Folsom Lake College, a community college offering a variety of academic and vocational programs. The college serves as a hub for education and cultural enrichment, hosting events, workshops, and lectures for residents of all ages.
Quality of Life: Folsom consistently ranks highly in terms of quality of life indicators. The city's well-maintained parks, recreational facilities, and open spaces provide residents with ample opportunities for leisure and outdoor activities. Folsom's commitment to sustainable practices and environmental conservation is evident through its extensive trail systems, green initiatives, and preservation efforts.
Conclusion About Moving to Folsom:
Relocating to Folsom, California, offers an exceptional living experience in a thriving city with a rich history, diverse economy, and abundance of recreational opportunities. Whether you are drawn to the city's technological innovation, healthcare sector, or the natural beauty that surrounds it, Folsom has something for everyone. With its strong sense of community, excellent schools, and commitment to providing high-quality services, Folsom is an ideal place to call home.