Welcome to our Fontana Relocation Guide. Find everything from real estate and relocation information, to home loans, career information, schools, insurance, apartments and rentals and... Read More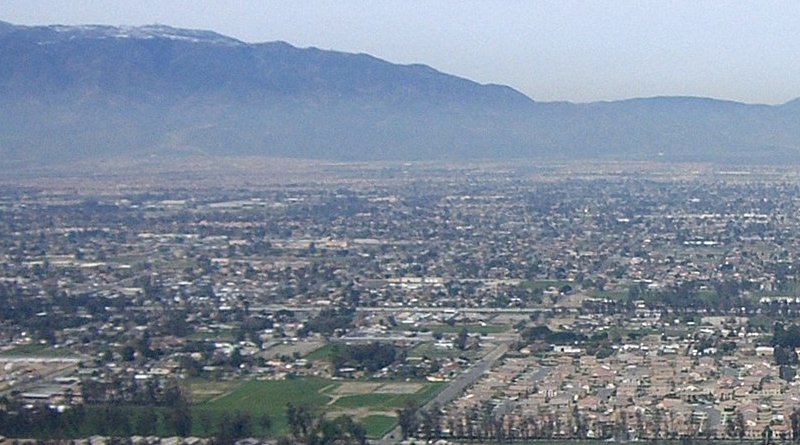 Relo Quick View
Population

210,761

Median Income

$30,477

Unemployment %

4.8%

Average Age

31.2

Male %

50.34%

Female %

49.66%

Avg Home Value

$591,618

Avg Monthly Rental

$2,950
---
Relocating to Fontana, California: Your Comprehensive Relocation Guide
Are you considering moving to Fontana, California? Located in San Bernardino County, Fontana is a dynamic city known for its vibrant community, diverse economic opportunities, and family-friendly atmosphere. In this comprehensive relocation guide, we will provide you with valuable information about Fontana's demographics, economy, and other essential details to help you make an informed decision about moving to this thriving city. Whether you are seeking a robust job market, a range of housing options, or a community focused on quality of life, Fontana has much to offer.
Demographic Profile For Considering Moving to Fontana:
Fontana is a diverse and growing city, with a population of approximately 220,000 residents. Here is a breakdown of the demographic profile of Fontana:
Age Distribution: Fontana has a mix of residents from various age groups, including young families, professionals, and retirees. The city's amenities and services cater to the needs of people of all ages, making it an inclusive community.
Education: Fontana is served by the Fontana Unified School District, which provides a range of educational opportunities for students. The district includes several elementary, middle, and high schools, as well as specialized programs to support student success.
Housing: Fontana offers a variety of housing options to suit different preferences and budgets. The city features a mix of single-family homes, townhouses, and apartments. The median home price in Fontana is relatively affordable compared to neighboring areas, making it an attractive option for homebuyers.
Economic Overview:
Fontana's economy is diverse, with a focus on manufacturing, logistics, and healthcare. Here are some key aspects of Fontana's economic landscape:
Manufacturing and Logistics: Fontana has a strong presence in the manufacturing and logistics industries. The city is strategically located near major transportation routes, including Interstate 10 and State Route 210, making it a hub for distribution and warehousing operations. Several companies in the automotive, construction, and retail sectors have established a presence in Fontana.
Healthcare: Fontana is home to the Kaiser Permanente Fontana Medical Center, which is one of the largest hospitals in the region. The healthcare industry provides significant employment opportunities and contributes to the city's economic stability.
Retail and Services: Fontana boasts a thriving retail sector, with a variety of shopping centers, malls, and local businesses. The city's retail scene offers a mix of national chains and local establishments, catering to diverse consumer needs.
Commute: Fontana's strategic location provides convenient access to major employment centers in the Inland Empire, such as Ontario, Riverside, and San Bernardino. Additionally, the city offers commuter-friendly transportation options, including Metrolink train service and public transportation, facilitating easy access to neighboring areas.
Other Pertinent Information:
Recreation and Outdoor Activities: Fontana offers numerous recreational opportunities for residents to enjoy. The city features an extensive park system with playgrounds, sports fields, walking trails, and picnic areas. The nearby Jurupa Mountains Discovery Center and the Auto Club Speedway provide additional entertainment options for outdoor enthusiasts.
Community Services: Fontana prioritizes community services to enhance the quality of life for residents. The city has well-maintained libraries, community centers, and healthcare facilities. Fontana's commitment to public safety is evident through its dedicated police and fire departments, ensuring the security and well-being of the community.
Cultural and Community Events: Fontana celebrates its diverse community through a variety of cultural and community events. The city hosts festivals, parades, and concerts throughout the year, showcasing local talent and providing opportunities for residents to come together and celebrate. Additionally, Fontana's Steelworkers' Auditorium offers a range of performances, including theater productions, music concerts, and dance recitals.
Education and Lifelong Learning: Fontana is committed to providing quality education and lifelong learning opportunities. In addition to the Fontana Unified School District, the city is home to the Fontana Campus of Chaffey College, offering a wide range of academic and vocational programs. The college provides opportunities for residents to further their education and acquire new skills.
Quality of Life: Fontana places a strong emphasis on enhancing the quality of life for its residents. The city's parks and recreational facilities offer residents opportunities for physical activity, leisure, and community engagement. Fontana also promotes a healthy lifestyle through initiatives such as farmers markets, wellness programs, and access to healthcare services.
Conclusion About Moving to Fontana:
Relocating to Fontana, California, offers a dynamic and diverse living experience in a city that values community, economic growth, and quality of life. With its diverse demographics, thriving economy, and ample recreational opportunities, Fontana provides a welcoming environment for individuals and families alike. Whether you are drawn to the city's employment prospects, educational institutions, or vibrant community events, Fontana has something to offer everyone.