Welcome to our Fountain Valley Relocation Guide. Find everything from real estate and relocation information, to home loans, career information, schools, insurance, apartments and rentals and... Read More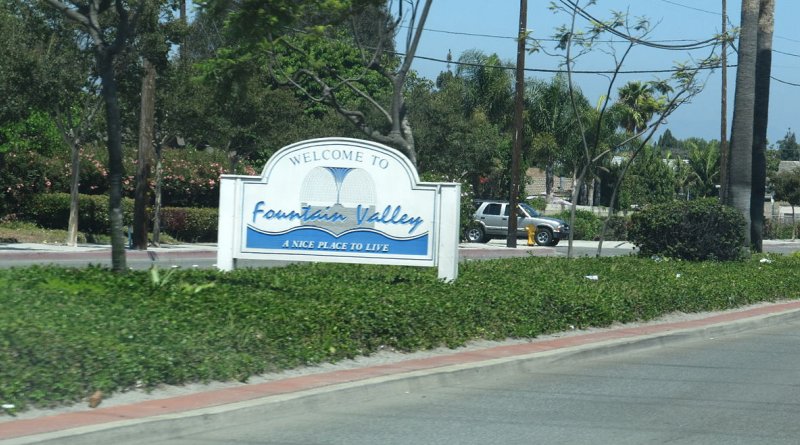 Relo Quick View
Population

56,495

Median Income

$36,017

Unemployment %

3.7%

Average Age

44.5

Male %

48.99%

Female %

51.01%

Avg Home Value

$1,194,458

Avg Monthly Rental

$3,500
---
Moving to Fountain Valley, California: A Comprehensive Relocation Guide
Are you considering moving to Fountain Valley, California? This charming city is a wonderful place to live, offering a perfect mix of suburban tranquility and easy access to urban amenities. In this relocation guide, we will provide you with valuable information about Fountain Valley's demographics, economy, and other essential factors to help you make an informed decision about your move.
Demographic Profile For Considering Moving to Fountain Valley:
Fountain Valley is a diverse and welcoming community located in Orange County, California. As of the latest available data, here is a snapshot of the city's demographic profile:
Population: The population of Fountain Valley is approximately 56,495. It is known for its tight-knit community and family-friendly atmosphere.
Age Distribution: The city has a balanced distribution of residents across various age groups. Families, young professionals, and retirees all find Fountain Valley an attractive place to call home.
Ethnic Diversity: Fountain Valley celebrates its cultural diversity, with a vibrant mix of ethnicities and backgrounds. The community is inclusive and fosters a sense of unity among its residents.
Economic Overview:
Fountain Valley boasts a stable and thriving economy, thanks to its strategic location and diverse industries. Here are some key aspects of the city's economy:
Major Industries: The city's economy is supported by a range of industries, including healthcare, technology, education, retail, and manufacturing. Notably, Fountain Valley is home to several renowned medical facilities and technology companies, providing ample employment opportunities.
Job Market: The job market in Fountain Valley is robust, with a low unemployment rate compared to the national average. There are also numerous nearby employment hubs, such as Irvine and Costa Mesa, which offer additional career prospects.
Education: Fountain Valley has a strong education system, with excellent schools at both the elementary and high school levels. Additionally, there are several higher education institutions in the surrounding area, providing opportunities for further education and professional development.
Other Pertinent Information:
Apart from demographics and the economy, here are a few other factors that make Fountain Valley an attractive place to relocate:

Housing: Fountain Valley offers a range of housing options, including single-family homes, townhouses, and apartments. The real estate market is diverse, catering to different budgets and preferences.
Amenities and Recreation: The city provides a variety of amenities, including parks, sports facilities, shopping centers, and entertainment venues. Residents can enjoy outdoor activities, community events, and a thriving culinary scene.
Quality of Life: Fountain Valley is known for its high quality of life, with low crime rates, well-maintained neighborhoods, and a strong sense of community. The city's emphasis on safety and a family-friendly environment make it an ideal place to raise a family.
Conclusion About Moving to Fountain Valley:
Moving to Fountain Valley, California, offers an array of benefits, from its diverse demographics to a thriving economy and high quality of life. Whether you're seeking a safe community, excellent educational opportunities, or a strong job market, Fountain Valley has much to offer. By considering the demographic profile, economic factors, and other pertinent information outlined in this relocation guide, you can make an informed decision about moving to this wonderful city. Good luck with your relocation journey!