Welcome to our Glendora Relocation Guide. Find everything from real estate and relocation information, to home loans, career information, schools, insurance, apartments and rentals and... Read More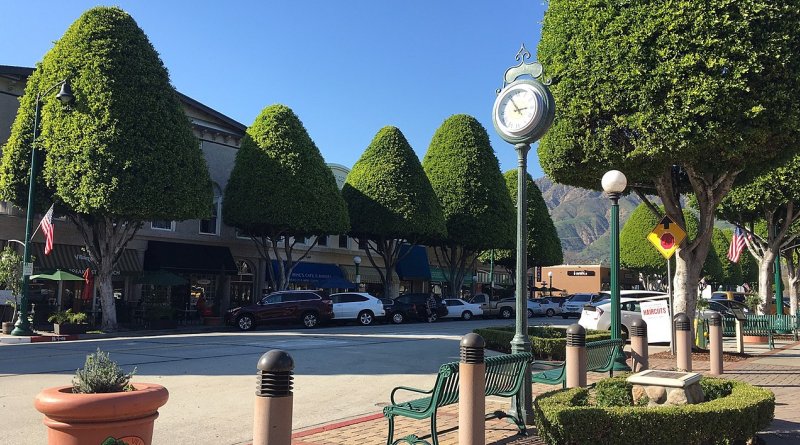 Relo Quick View
Population

51,569

Median Income

$37,410

Unemployment %

9.2%

Average Age

40.4

Male %

47.97%

Female %

52.03%

Avg Home Value

$827,168

Avg Monthly Rental

$2,848
---
Your Comprehensive Relocation Guide about Moving to Glendora, California
If you're considering moving to Glendora, California, you're in for a treat. Glendora is a charming city located in Los Angeles County, known for its beautiful scenery, excellent schools, and a strong sense of community. This relocation guide aims to provide you with essential information about Glendora, including its demographics, economic profile, and other pertinent details to help you plan your move effectively.
Demographic Profile:
Glendora is a thriving suburban community with a population of approximately 52,000 residents. The city boasts a diverse demographic makeup, with a median age of 40 years. The population is predominantly White (70%), followed by Hispanic (20%), Asian (8%), and other ethnicities. Glendora's residents take pride in maintaining a close-knit community atmosphere, making it an ideal place for families, professionals, and retirees alike.
Economic Profile:
Glendora offers a stable and robust economy, providing ample opportunities for employment and business growth. The city benefits from its proximity to major employment centers in Los Angeles and the surrounding areas. The leading industries in Glendora include healthcare, education, retail, and professional services. The city also has a thriving small business sector, with numerous local shops and restaurants.
Education:
Glendora is renowned for its exceptional education system, making it an attractive destination for families. The city is served by the Glendora Unified School District, which includes several highly-rated public schools. Notable schools in Glendora include Glendora High School, which consistently ranks among the top high schools in California. The city is also home to private schools that offer alternative education options.
Housing and Cost of Living:
Glendora offers a range of housing options to suit various budgets and preferences. The city's housing market is primarily composed of single-family homes, townhouses, and apartments. The median home price in Glendora is higher than the national average, reflecting the city's desirability and strong real estate market. However, the cost of living in Glendora is generally in line with the Los Angeles County average.
Recreation and Outdoor Activities:
Nature enthusiasts will find plenty to explore in Glendora. The city is situated at the foothills of the San Gabriel Mountains, providing stunning views and abundant outdoor recreational opportunities. Glendora residents enjoy hiking, biking, and horseback riding in the nearby Angeles National Forest. The city also maintains several parks, sports fields, and community centers that offer various activities for all age groups.
Community and Cultural Life:
Glendora prides itself on its vibrant community spirit and numerous cultural events. The city hosts regular festivals, farmer's markets, and community gatherings that foster a sense of belonging. Glendora Village, the downtown area, features charming shops, boutiques, and restaurants, creating a lively atmosphere for residents and visitors alike.
Conclusion About Moving to Glendora:
Relocating to Glendora, California, offers an excellent quality of life in a welcoming community. With its diverse population, strong economy, top-notch education system, and abundant recreational opportunities, Glendora is an ideal place to call home. Whether you're moving for work, education, or to enjoy a serene suburban lifestyle, Glendora has much to offer. Start planning your relocation to Glendora today and discover all the benefits this wonderful city has in store for you.