Welcome to our Goleta Relocation Guide. Find everything from real estate and relocation information, to home loans, career information, schools, insurance, apartments and rentals and... Read More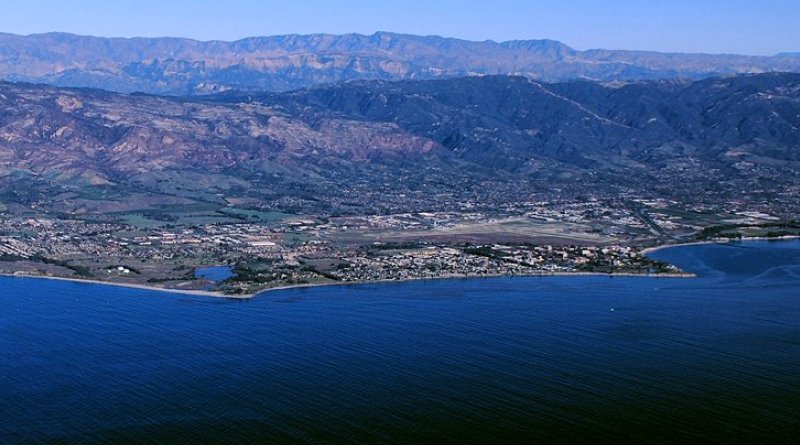 Relo Quick View
Population

32,855

Median Income

$39,617

Unemployment %

3.8%

Average Age

35.6

Male %

51.0%

Female %

49.0%

Avg Home Value

$1,234,648

Avg Monthly Rental

$3,900
---
The Ultimate Guide to Relocating to Goleta, California: A Coastal Gem
If you're considering moving to Goleta, California, get ready to experience the best of coastal living. Nestled along the picturesque coastline of Santa Barbara County, Goleta combines natural beauty, a thriving economy, and a strong sense of community. This comprehensive relocation guide will provide you with valuable information about Goleta's demographics, economic profile, and other essential details to help make your move a success.
Demographic Profile For Considering Moving to Goleta:
Goleta is a vibrant city with a population of approximately 32,000 residents. Known for its diverse community, Goleta attracts a mix of families, professionals, and retirees. The median age in Goleta is 38 years, and the population is a blend of various ethnicities, including White, Hispanic, Asian, and others. The city offers a welcoming and inclusive environment where residents foster a strong sense of community.
Economic Profile:
Goleta boasts a robust and diverse economy, offering a range of employment opportunities. The city is home to numerous high-tech companies, including prominent players in the aerospace, technology, and biotechnology sectors. The University of California, Santa Barbara (UCSB), located in Goleta, contributes significantly to the local economy and serves as a hub for research and innovation. Additionally, the tourism industry plays a vital role, thanks to Goleta's stunning beaches and proximity to Santa Barbara.
Education:
Goleta takes pride in its excellent educational institutions. The Goleta Union School District and the Santa Barbara Unified School District serve the city, providing a variety of high-quality public schools. Goleta is also home to UCSB, a renowned research university consistently ranked among the top public universities in the United States. The presence of UCSB contributes to the city's vibrant intellectual and cultural atmosphere.
Housing and Cost of Living:
Goleta offers diverse housing options to suit different lifestyles and budgets. Whether you're looking for a beachfront property or a cozy suburban home, Goleta has it all. The city features a mix of single-family homes, townhouses, apartments, and condominiums. While the cost of living in Goleta is generally higher than the national average, it is in line with the Santa Barbara County average. The investment in housing is often rewarded with breathtaking coastal views and a high quality of life.
Recreation and Outdoor Activities For Those Thinking of Moving to Goleta:
Living in Goleta means being surrounded by natural beauty and a wide range of outdoor activities. The city is blessed with pristine beaches, such as Goleta Beach Park, where residents can enjoy swimming, surfing, picnicking, and fishing. The nearby Santa Ynez Mountains offer opportunities for hiking, mountain biking, and camping. Goleta also has well-maintained parks, golf courses, and recreational facilities, providing ample options for active lifestyles.
Community and Cultural Life:
Goleta embraces a warm and tight-knit community spirit. The city hosts various community events, including festivals, farmers' markets, and concerts, fostering a sense of togetherness among residents. Goleta is also home to cultural organizations, art galleries, and museums that celebrate the region's rich history and contemporary art scene.
Conclusion About Moving to Goleta:
Relocating to Goleta, California, offers an idyllic coastal lifestyle combined with a thriving economy and a strong sense of community. With its diverse population, robust job market, top-tier educational institutions, and abundant outdoor recreational opportunities, Goleta has something for everyone. Whether you're