Welcome to our Granite Bay Relocation Guide. Find everything from real estate and relocation information, to home loans, career information, schools, insurance, apartments and rentals and... Read More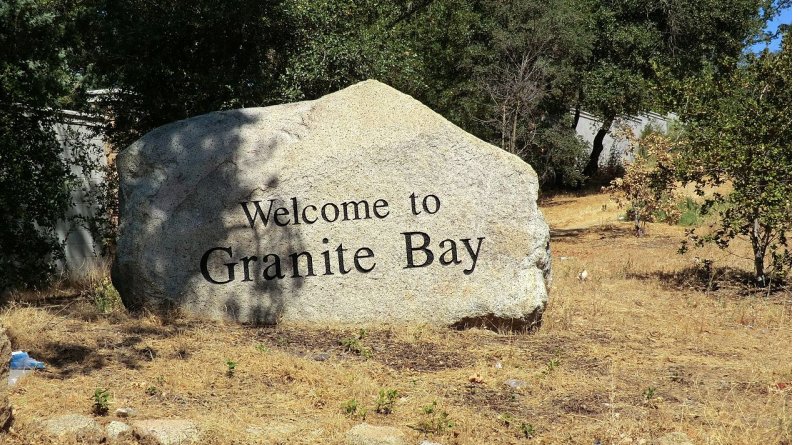 Relo Quick View
Population

22,818

Median Income

$64,422

Unemployment %

3.8%

Average Age

46.2

Male %

49.7%

Female %

50.3%

Avg Home Value

$1,102,024

Avg Monthly Rental

$3,499
---
Moving to Granite Bay, California: A Guide to Relocating to a Serene Suburban Haven
If you're considering moving to Granite Bay, California, get ready to experience the perfect blend of natural beauty, a tranquil atmosphere, and a family-friendly community. Located in Placer County, Granite Bay is a charming suburban town known for its upscale homes, excellent schools, and abundant recreational opportunities. This comprehensive relocation guide will provide you with valuable information about Granite Bay's demographics, economic profile, and other essential details to help you plan your move smoothly.
Demographic Profile For Considering Moving to Granite Bay:
Granite Bay is a picturesque community with a population of approximately 25,000 residents. The town attracts families and professionals seeking a peaceful suburban lifestyle. The median age in Granite Bay is 47 years, reflecting its appeal to established individuals and families. The population is predominantly White, with a small percentage of other ethnicities. Granite Bay is known for its tight-knit community, where neighbors often foster lasting connections.
Economic Profile:
Granite Bay benefits from its proximity to Sacramento, the state capital of California, and the greater Sacramento metropolitan area. Many residents commute to nearby employment centers for work. Additionally, Granite Bay itself is home to various small businesses, including local shops, restaurants, and professional services. The town's economy thrives on a combination of local entrepreneurship and its access to larger economic hubs.
Education:
Granite Bay is renowned for its exceptional educational opportunities. The town is served by the highly regarded Eureka Union School District and the Roseville Joint Union High School District. Students in Granite Bay have access to top-rated public schools that emphasize academic excellence and a well-rounded education. The area is also home to prestigious private schools, providing additional educational options for families.
Housing and Cost of Living:
Granite Bay is known for its upscale housing options and luxurious residences. The town features a mix of spacious single-family homes, gated communities, and sprawling estates. The real estate market in Granite Bay is often competitive due to its desirability and quality of life. While housing costs in Granite Bay are higher than the national average, the town's serene ambiance and high-end amenities make it an attractive destination for those seeking a refined suburban lifestyle.
Recreation and Outdoor Activities:
Living in Granite Bay means being surrounded by natural beauty and ample opportunities for outdoor activities. The town is situated near Folsom Lake, a popular destination for boating, fishing, hiking, and picnicking. Residents can also explore the nearby Sierra Nevada Mountains, which offer breathtaking landscapes and opportunities for camping, hiking, and skiing. Granite Bay is home to several parks, including the Granite Bay Community Park, which features sports fields, walking trails, and playgrounds.
Community and Cultural Life:
Granite Bay fosters a strong sense of community through various events and activities. The town hosts annual community gatherings, such as the Granite Bay Spring Festival and Fourth of July celebrations. Residents can also participate in local clubs, organizations, and recreational programs that cater to diverse interests. Additionally, Granite Bay is a short drive away from the cultural offerings of Sacramento, including museums, theaters, and art galleries.
Conclusion About Moving to Granite Bay:
Relocating to Granite Bay, California, offers an opportunity to enjoy a serene suburban lifestyle surrounded by natural beauty and a tight-knit community. With its upscale homes, top-rated schools, and abundant recreational options, Granite Bay provides an ideal setting for families, professionals, and individuals seeking tranquility.