Welcome to our Hayward Relocation Guide. Find everything from real estate and relocation information, to home loans, career information, schools, insurance, apartments and rentals and... Read More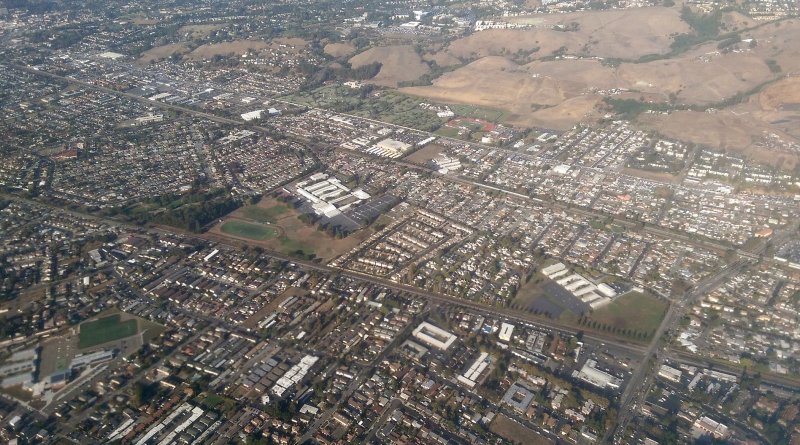 Relo Quick View
Population

159,827

Median Income

$38,180

Unemployment %

4.5%

Average Age

36.0

Male %

50.73%

Female %

49.27%

Avg Home Value

$839,314

Avg Monthly Rental

$2,695
---
Moving to Hayward, California: A Comprehensive Relocation Guide to a Thriving Bay Area City
If you're considering moving to Hayward, California, get ready to immerse yourself in the vibrant culture and diverse opportunities of the Bay Area. Located in Alameda County, Hayward offers a blend of urban amenities, natural beauty, and a thriving community. This comprehensive relocation guide will provide you with valuable information about Hayward's demographics, economic profile, and other essential details to help you plan your move effectively.
Demographic Profile For Considering Moving to Hayward:
Hayward is a diverse city with a population of approximately 160,000 residents. The community is known for its multicultural environment, with residents from various ethnic backgrounds. The median age in Hayward is 34 years, reflecting a dynamic mix of families, young professionals, and students. The city's diversity contributes to its rich cultural tapestry and inclusive atmosphere.
Economic Profile:
Hayward's strategic location in the Bay Area provides residents with excellent employment opportunities. The city benefits from its proximity to Silicon Valley and major business centers in the region. Hayward is home to a range of industries, including manufacturing, healthcare, technology, education, and retail. The city's economic landscape is continually evolving, attracting both established companies and startups.
Education:
Hayward offers a range of educational options for residents of all ages. The city is served by the Hayward Unified School District, which includes several elementary, middle, and high schools. Hayward is also home to California State University, East Bay, a renowned public university that offers a wide range of academic programs. The presence of the university contributes to the city's vibrant intellectual and cultural scene.
Housing and Cost of Living:
Hayward provides a variety of housing options to suit different preferences and budgets. The city offers a mix of single-family homes, townhouses, apartments, and condominiums. The cost of living in Hayward is generally lower than some neighboring Bay Area cities, making it an attractive option for those seeking more affordable housing. However, it's important to note that housing costs in the Bay Area, overall, are higher than the national average.
Recreation and Outdoor Activities:
Nature lovers and outdoor enthusiasts will find plenty to explore in and around Hayward. The city maintains numerous parks, trails, and open spaces, offering opportunities for hiking, biking, picnicking, and sports activities. Nearby attractions include the Hayward Shoreline Interpretive Center, where visitors can learn about the local ecosystem, and the Garin Regional Park, which features scenic views and hiking trails.
Community and Cultural Life:
Hayward prides itself on its vibrant community spirit and cultural diversity. The city hosts various events and festivals throughout the year, showcasing different traditions, cuisines, and artistic expressions. The Hayward Area Recreation and Park District (HARD) organizes recreational programs, classes, and community events for residents of all ages. The downtown area features a mix of shops, restaurants, and entertainment venues, contributing to the city's lively atmosphere.
Conclusion About Moving to Hayward:
Relocating to Hayward, California, offers a gateway to the dynamic Bay Area lifestyle. With its diverse community, thriving economy, educational opportunities, and recreational offerings, Hayward provides an ideal setting for individuals and families seeking the best of urban and outdoor experiences. Whether you're drawn to career prospects, cultural diversity, or the proximity to Silicon Valley, Hayward has much to offer. Start planning your relocation to Hayward and embrace the opportunities that await in this vibrant city.