Welcome to our Hollywood Relocation Guide. Find everything from real estate and relocation information, to home loans, career information, schools, insurance, apartments and rentals and... Read More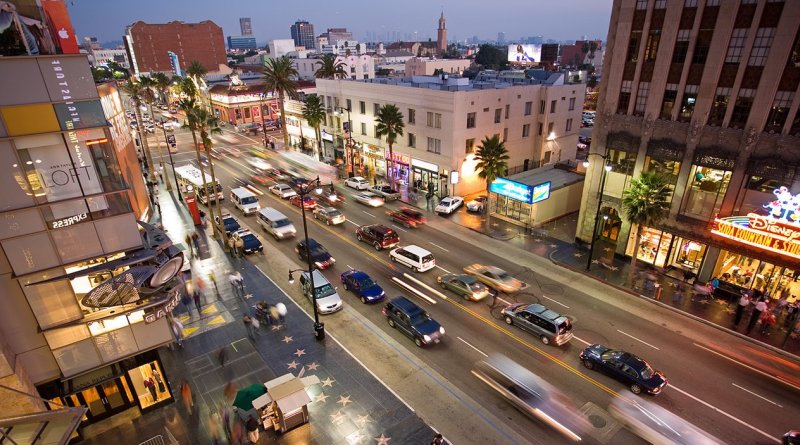 Relo Quick View
Population

60,812

Median Income

$79,857

Unemployment %

6.7%

Average Age

35.0

Male %

53.87%

Female %

46.13%

Avg Home Value

$972,504

Avg Monthly Rental

$3,762
---
Moving to Hollywood, California: A Comprehensive Relocation Guide
Dreaming of moving to Hollywood, the entertainment capital of the world? Hollywood, California, is a renowned neighborhood that has captured the imaginations of aspiring actors, musicians, and artists for decades. As a cultural and entertainment hub, Hollywood offers a vibrant lifestyle, diverse community, and countless opportunities for those seeking to make their mark in the industry. This comprehensive relocation guide provides essential information about Hollywood's demographics, economy, and other pertinent details to help you make an informed decision.
Demographic Profile For Considering Moving to Hollywood:
Hollywood is a dynamic neighborhood within the city of Los Angeles. Understanding its demographics can give you insights into the diverse population that calls Hollywood home. Here are some key points:
Population: Hollywood's population is approximately 60,812, making it a bustling and densely populated neighborhood within Los Angeles. The area attracts a mix of residents, ranging from young professionals to artists and performers.
Diversity: Hollywood embraces diversity, with residents from various ethnic backgrounds and cultures. The neighborhood reflects the multicultural fabric of Los Angeles, creating a vibrant and inclusive community.
Age Distribution: Hollywood has a diverse age distribution. It appeals to young professionals who seek opportunities in the entertainment industry, as well as families and retirees who enjoy the neighborhood's amenities and cultural offerings.
Economic Outlook:
Understanding the local economy is crucial when considering a move to Hollywood. Here's an overview of Hollywood's economic landscape:
Entertainment Industry: Hollywood is synonymous with the entertainment industry. It is home to major film studios, production companies, talent agencies, and renowned theaters. The neighborhood offers numerous employment opportunities in acting, filmmaking, music, production, and other creative fields.
Arts and Culture: Beyond the entertainment industry, Hollywood supports a thriving arts and culture scene. The neighborhood is dotted with art galleries, museums, theaters, and music venues, providing opportunities for artists and performers to showcase their talents.
Hospitality and Tourism: Hollywood attracts millions of tourists each year, thanks to its iconic landmarks such as the Hollywood Walk of Fame, TCL Chinese Theatre, and the Hollywood Sign. The hospitality industry, including hotels, restaurants, and entertainment establishments, plays a significant role in the local economy.
Key Amenities and Attractions:
Hollywood offers a plethora of amenities and attractions that contribute to its allure as a place to live. Here are some notable highlights:
Entertainment Venues: Hollywood is renowned for its entertainment venues, including the Dolby Theatre (home of the Academy Awards), Hollywood Bowl, Pantages Theatre, and various clubs and concert halls. Residents can enjoy a wide array of live performances, concerts, and cultural events.
Recreation and Fitness: The neighborhood boasts several parks and recreational areas, such as Runyon Canyon Park and Griffith Park. These green spaces provide opportunities for outdoor activities, including hiking, picnicking, and jogging, while offering stunning views of the city.
Shopping and Dining: Hollywood offers an eclectic mix of shopping and dining experiences. The neighborhood features trendy boutiques, vintage stores, and world-class restaurants. The Hollywood & Highland complex and Melrose Avenue are popular destinations for shopping enthusiasts.
Conclusion About Moving to Hollywood:
Relocating to Hollywood, California, offers the opportunity to immerse yourself in a vibrant and creative community, surrounded by the glitz and glamour of the entertainment industry. With its diverse population, thriving economy, and endless entertainment options, Hollywood presents an exciting destination for individuals and families seeking a unique way of life.