Welcome to our Huntington Beach Relocation Guide. Find everything from real estate and relocation information, to home loans, career information, schools, insurance, apartments and rentals and... Read More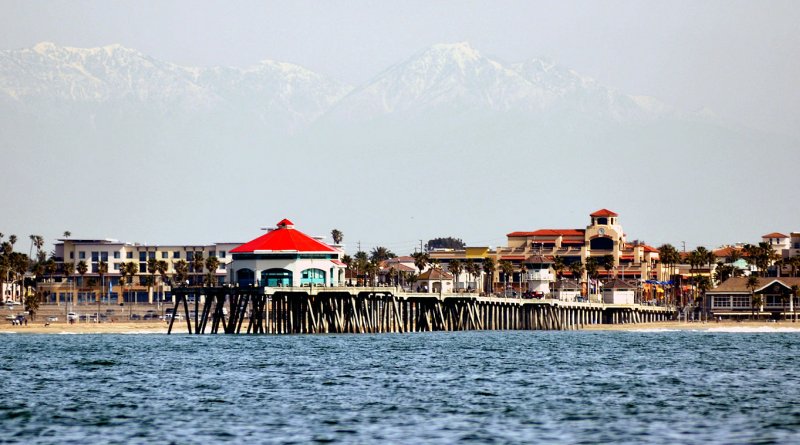 Relo Quick View
Population

196,652

Median Income

$44,166

Unemployment %

3.6%

Average Age

43.2

Male %

50.36%

Female %

49.64%

Avg Home Value

$1,202,290

Avg Monthly Rental

$3,350
---
Relocating to Huntington Beach, California: A Comprehensive Guide
If you're drawn to the sun, sand, and surf, moving to Huntington Beach, California, could be a dream come true. Known as Surf City USA, Huntington Beach offers a laid-back coastal lifestyle, a thriving beach culture, and a range of recreational opportunities. This comprehensive relocation guide provides essential information about Huntington Beach's demographics, economy, and other pertinent details to help you make an informed decision.
Demographic Profile For Considering Moving to Huntington Beach:
Huntington Beach is a vibrant coastal city located in Orange County. Understanding the city's demographics can give you insights into the community you'll be joining. Here are some key points:
Population: Huntington Beach has a population of approximately 196,652, making it a sizable city with a strong sense of community. The city attracts residents who appreciate the coastal lifestyle and outdoor recreational opportunities.
Diversity: Huntington Beach is a diverse community, attracting individuals from various ethnic backgrounds and cultures. The city embraces inclusivity and offers a welcoming environment for people of different walks of life.
Age Distribution: Huntington Beach has a balanced age distribution, with a mix of families, young professionals, and retirees. The city's family-friendly atmosphere, excellent schools, and outdoor amenities make it an appealing choice for individuals and families alike.
Economic Outlook:
Understanding the local economy is crucial when considering a move. Here's an overview of Huntington Beach's economic landscape:
Tourism and Hospitality: Huntington Beach's economy is heavily influenced by tourism and hospitality. The city attracts millions of visitors each year who come to enjoy the beaches, surfing, and beach-related events. The hospitality industry, including hotels, restaurants, and retail establishments, plays a significant role in the local economy.

Healthcare and Education: Huntington Beach is home to several healthcare facilities and educational institutions, providing employment opportunities in the healthcare and education sectors. The city offers quality medical services and excellent educational options.
Professional Services and Technology: Huntington Beach also has a growing presence of professional services and technology companies. The city's proximity to major employment centers in Orange County and Los Angeles County offers additional job opportunities for residents.
Key Amenities and Attractions:
Huntington Beach offers a wealth of amenities and attractions that contribute to its appeal as a coastal paradise. Here are some notable highlights:
Beaches and Outdoor Recreation: Huntington Beach is renowned for its pristine beaches, making it a haven for sunbathers, surfers, and beach enthusiasts. The city also has numerous parks, trails, and recreational facilities, providing ample opportunities for outdoor activities such as biking, jogging, and picnicking.
Main Street and Pacific City: Huntington Beach's Main Street is a vibrant hub lined with shops, restaurants, and entertainment venues. Pacific City, a popular outdoor shopping and dining destination, offers a variety of retail options and ocean views.
Culture and Events: Huntington Beach hosts a range of cultural events and festivals throughout the year, including the annual U.S. Open of Surfing, the Huntington Beach Airshow, and the Huntington Beach Art Walk. The city also has a vibrant arts scene, with galleries and theaters showcasing local talent.
Conclusion About Moving to Huntington Beach:
Relocating to Huntington Beach, California, offers the opportunity to embrace a coastal lifestyle, enjoy a vibrant community, and indulge in beachside living. With its diverse population, thriving economy, and abundant recreational options, Huntington Beach presents an attractive destination for individuals and families seeking a new life.