Welcome to our La Jolla Relocation Guide. Find everything from real estate and relocation information, to home loans, career information, schools, insurance, apartments and rentals and... Read More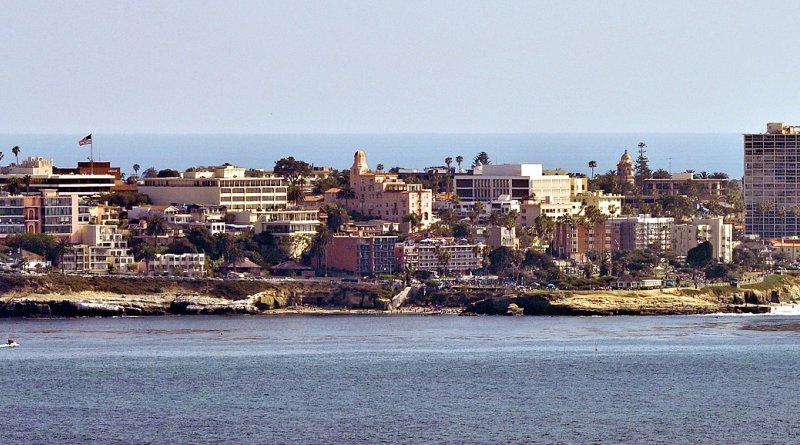 Relo Quick View
Population

46,781

Median Income

$141,667

Unemployment %

3.9%

Average Age

47.1

Male %

51.18%

Female %

48.82%

Avg Home Value

$2,133,153

Avg Monthly Rental

$5,195
---
Relocating to La Jolla, California: A Coastal Paradise
Considering a move moving to La Jolla, California? Nestled along the picturesque coastline of San Diego, La Jolla is a highly sought-after community known for its stunning natural beauty, affluent neighborhoods, and vibrant cultural scene. This relocation guide will provide you with essential information about La Jolla, including its demographic profile, economic landscape, and other pertinent details to help you navigate your move to this coastal paradise.
Demographic Profile For Considering Moving to La Jolla:
La Jolla is an upscale neighborhood located within the city of San Diego. The estimated population of La Jolla is around 46,000 residents. The community attracts a diverse mix of residents, including professionals, retirees, and families. Known for its luxurious homes and scenic views, La Jolla offers a comfortable and prestigious living environment.
Economic Landscape:
La Jolla benefits from its proximity to San Diego, a major economic hub. The city's economy is diverse and robust, with key sectors including healthcare, biotechnology, tourism, education, and research. The presence of renowned institutions such as the University of California, San Diego, and various research centers contributes to a thriving intellectual and entrepreneurial environment.
La Jolla is also home to the Torrey Pines Science Park, which houses numerous biotech and pharmaceutical companies. The area offers ample employment opportunities for those in the scientific and research fields. Additionally, the proximity to San Diego provides easy access to employment opportunities in various industries throughout the region.
Quality of Life:
Living in La Jolla offers a remarkable quality of life. The community boasts stunning beaches, breathtaking ocean views, and a mild Mediterranean climate, allowing for year-round outdoor activities. La Jolla's coastal location provides ample opportunities for surfing, swimming, snorkeling, and sunbathing.
The neighborhood features upscale shopping districts such as La Jolla Village and The Shops at La Jolla Village, offering a mix of high-end boutiques, art galleries, and gourmet restaurants. The cultural scene is enriched by the presence of the La Jolla Playhouse, the Museum of Contemporary Art San Diego, and the Birch Aquarium, providing residents with access to world-class arts and cultural experiences.
La Jolla is renowned for its excellent schools, both public and private, making it an attractive destination for families. The community is known for its commitment to education and offers a range of educational opportunities for students of all ages.
Housing Market:
The housing market in La Jolla is known for its exclusivity and high-end properties. The real estate options include luxury estates, oceanfront homes, and upscale condominiums. The median home prices in La Jolla are among the highest in San Diego County. However, the investment in real estate in La Jolla offers the opportunity to live in one of the most prestigious and desirable coastal communities in California.
Conclusion About Moving to La Jolla:
Relocating to La Jolla, California, offers a unique combination of natural beauty, upscale living, and a thriving cultural scene. The community's stunning coastline, strong economy, world-class educational institutions, and upscale amenities make it an attractive destination for individuals and families seeking a coastal paradise. By utilizing this relocation guide, you'll be well-prepared to embark on your journey to La Jolla and enjoy the exceptional lifestyle this vibrant community has to offer.