Welcome to our La Quinta Relocation Guide. Find everything from real estate and relocation information, to home loans, career information, schools, insurance, apartments and rentals and... Read More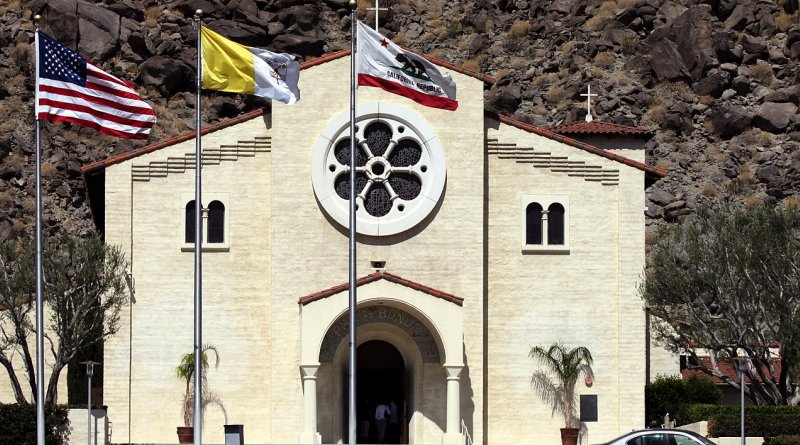 Relo Quick View
Population

38,181

Median Income

$38,922

Unemployment %

4.9%

Average Age

48.6

Male %

50.86%

Female %

49.14%

Avg Home Value

$728,993

Avg Monthly Rental

$4,500
---
Relocating to La Quinta, California: The Desert Oasis
Considering moving to La Quinta, California? Located in the Coachella Valley, La Quinta is a charming desert city known for its scenic beauty, world-class golf courses, and a relaxed lifestyle. This relocation guide will provide you with valuable information about La Quinta, including its demographic profile, economic landscape, and other pertinent details to help you navigate your move to this desert oasis.
Demographic Profile If Considering Moving to La Quinta:
La Quinta has a population of approximately 38,000 residents, making it a vibrant and close-knit community. The city attracts a mix of full-time residents, retirees, and seasonal visitors who come to enjoy the area's warm climate and recreational opportunities. La Quinta offers a sense of community and a welcoming atmosphere that make it an appealing place to call home.
Economic Landscape:
La Quinta's economy is primarily driven by tourism, hospitality, and recreation. The city is renowned for its world-class golf courses and resorts, which attract visitors from around the globe. The tourism industry creates numerous employment opportunities in hotels, restaurants, and recreation-related businesses.
In recent years, La Quinta has also experienced growth in other sectors such as healthcare, retail, and professional services. The city continues to attract businesses and entrepreneurs looking to tap into the area's thriving tourism market and the year-round influx of visitors.
Quality of Life:
Living in La Quinta offers a unique desert lifestyle with a focus on outdoor activities and recreational pursuits. The city is surrounded by the picturesque Santa Rosa Mountains, providing a stunning backdrop for hiking, biking, and exploring the desert landscape. La Quinta is also home to numerous parks, green spaces, and golf courses, offering residents ample opportunities to enjoy the outdoors.
The city is known for its commitment to maintaining a high quality of life. La Quinta boasts excellent schools, making it an attractive destination for families. The community also offers a range of cultural and recreational amenities, including art festivals, concerts, and community events that foster a strong sense of community and engagement.
Housing Market:
La Quinta's housing market offers a variety of options to suit different preferences and budgets. The real estate market features a mix of single-family homes, luxury estates, and gated communities. The architectural styles range from Spanish-inspired villas to contemporary desert designs. The median home prices in La Quinta are generally higher than the national average, reflecting the city's desirability and the luxurious lifestyle it offers.
Conclusion About Moving to La Quinta:
Relocating to La Quinta, California, provides an opportunity to embrace a desert oasis lifestyle with a focus on outdoor recreation, a tight-knit community, and a thriving tourism industry. The city's scenic beauty, world-class golf courses, and commitment to a high quality of life make it an attractive destination for individuals and families seeking a relaxed and vibrant desert community. By utilizing this relocation guide, you'll be well-prepared to embark on your journey to La Quinta and enjoy the unique lifestyle this desert oasis has to offer.