Welcome to our Ladera Ranch Relocation Guide. Find everything from real estate and relocation information, to home loans, career information, schools, insurance, apartments and rentals and... Read More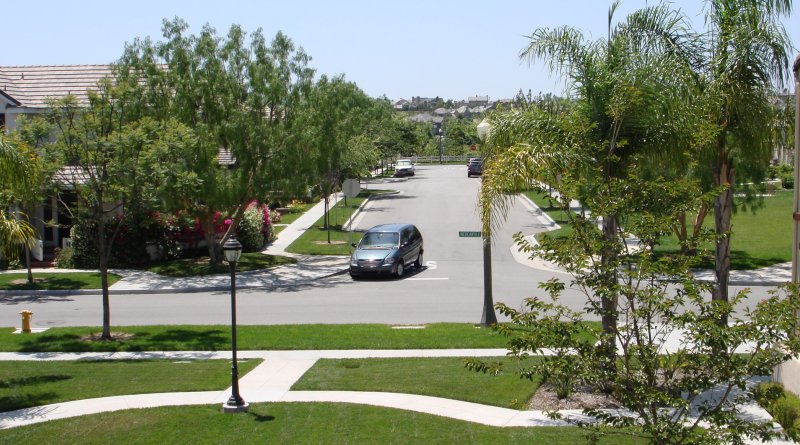 Relo Quick View
Population

25,526

Median Income

$70,346

Unemployment %

3.7%

Average Age

35.2

Male %

49.27%

Female %

50.73%

Avg Home Value

$1,247,589

Avg Monthly Rental

$4,100
---
Relocating to Ladera Ranch, California: A Master-Planned Community
Considering moving to Ladera Ranch, California? Situated in the foothills of South Orange County, Ladera Ranch is a picturesque master-planned community known for its family-friendly atmosphere, well-designed neighborhoods, and an abundance of amenities. This relocation guide will provide you with essential information about Ladera Ranch, including its demographic profile, community features, and other pertinent details to help you make an informed decision about relocating to this idyllic community.
Demographic Profile For Considering Moving to Ladera Ranch:
Ladera Ranch is home to approximately 26,000 residents, creating a close-knit community where neighbors often form lasting connections. The community attracts a diverse mix of residents, including families, young professionals, and retirees. Ladera Ranch is particularly known for its strong sense of community and a safe environment, making it an ideal place to raise a family.
Master-Planned Community:
Ladera Ranch stands out as a meticulously planned community that offers an array of amenities and services. The community features a variety of neighborhoods, each with its own unique architectural style and character. Lush greenbelts, parks, and walking trails are interwoven throughout the community, encouraging an active and outdoor-oriented lifestyle.
Ladera Ranch offers several clubhouses, pools, and playgrounds, providing residents with plenty of opportunities for recreation and socializing. The community also hosts numerous events and activities throughout the year, fostering a sense of community and connection among residents.
Education:
Ladera Ranch values education, and the community is served by the highly regarded Capistrano Unified School District. The community is home to several top-rated public and private schools, ensuring access to quality education for children of all ages. Ladera Ranch also boasts the prestigious Oso Grande Elementary School, recognized for its innovative educational programs.
Recreation and Amenities:
Ladera Ranch offers a wide range of recreational amenities designed to enhance residents' quality of life. The community features numerous parks, sports fields, and playgrounds, providing ample space for outdoor activities and family gatherings. Additionally, Ladera Ranch boasts several community pools, tennis courts, and skate parks, catering to residents' active and recreational interests.
The community's central hub, known as the Mercantile East Shopping Center, offers convenient access to shopping, dining, and services. Ladera Ranch is also in close proximity to regional parks, hiking trails, and golf courses, allowing residents to enjoy the natural beauty of Southern California.
Housing Market:
Ladera Ranch offers a variety of housing options, including single-family homes, townhouses, and condominiums. The community's architectural styles range from traditional to Mediterranean-inspired designs, creating a visually appealing and cohesive environment. The real estate market in Ladera Ranch is highly competitive, reflecting the community's desirability and commitment to quality living.
Conclusion About Moving to Ladera Ranch:
Relocating to Ladera Ranch, California, presents an opportunity to embrace a well-planned, family-oriented community with a strong sense of belonging. The community's carefully designed neighborhoods, extensive amenities, and commitment to education create an ideal environment for families and individuals seeking a close-knit and vibrant community. By utilizing this relocation guide, you'll be well-prepared to embark on your journey to Ladera Ranch and experience the exceptional lifestyle this master-planned community has to offer.