Welcome to our Laguna Beach Relocation Guide. Find everything from real estate and relocation information, to home loans, career information, schools, insurance, apartments and rentals and... Read More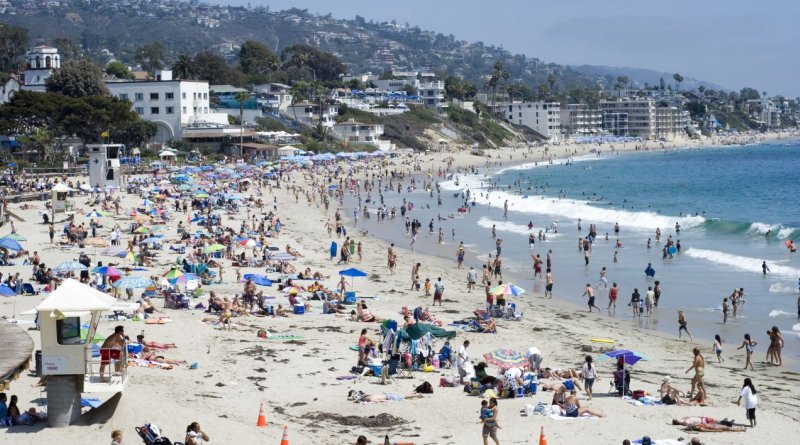 Relo Quick View
Population

22,795

Median Income

$62,028

Unemployment %

3.3%

Average Age

51.2

Male %

51.96%

Female %

48.04%

Avg Home Value

$2,761,212

Avg Monthly Rental

$6,500
---
Relocating to Laguna Beach, California: Coastal Beauty and Artistic Charm
Considering moving to Laguna Beach, California? Nestled along the stunning coastline of Orange County, Laguna Beach is a renowned beachside community known for its natural beauty, artistic heritage, and vibrant cultural scene. This relocation guide will provide you with valuable information about Laguna Beach, including its demographic profile, beachside lifestyle, and other pertinent details to help you make an informed decision about relocating to this coastal gem.
Demographic Profile For Considering Moving to Laguna Beach:
Laguna Beach has a population of approximately 23,000 residents, creating a tight-knit community that celebrates its artistic heritage and coastal lifestyle. The community attracts a diverse mix of residents, including artists, entrepreneurs, professionals, and retirees. Laguna Beach embodies a welcoming and inclusive atmosphere that fosters creativity and a strong sense of community.
Coastal Lifestyle:
Living in Laguna Beach offers an idyllic coastal lifestyle with breathtaking views, pristine beaches, and a year-round mild climate. The city's seven miles of pristine coastline provide opportunities for surfing, swimming, sunbathing, and exploring tide pools. Outdoor enthusiasts can enjoy hiking and biking trails that wind through the picturesque hillsides and canyons surrounding the city.
Art and Culture:
Laguna Beach has a rich artistic heritage and is renowned as an art colony. The city is home to numerous art galleries, studios, and museums, showcasing a diverse range of artistic styles and mediums. Laguna Beach hosts the prestigious Festival of Arts and Pageant of the Masters, attracting artists and art enthusiasts from around the world.
The city also offers a vibrant cultural scene with live theater performances, music festivals, and a variety of community events throughout the year. Residents can immerse themselves in the arts, attend workshops, and participate in various artistic and cultural activities.
Dining and Shopping:
Laguna Beach boasts a vibrant dining scene with a wide range of culinary options. From beachfront cafes to fine dining establishments, the city offers a diverse selection of restaurants, catering to various tastes and preferences. The local farmers' market is a popular destination for fresh produce, artisanal products, and locally sourced ingredients.
Laguna Beach is also known for its unique shopping experience. The city features charming boutique shops, art galleries, and specialty stores, offering a mix of curated items, handmade crafts, and one-of-a-kind creations. Residents can explore the distinctive shops along Pacific Coast Highway or visit the renowned Laguna Beach Craft Guild for locally made crafts and artworks.
Housing Market:
Laguna Beach's housing market is highly sought after, offering a range of options from beachfront estates to cozy cottages and luxury condominiums. The city's architectural styles vary, including Mediterranean, contemporary, and beach cottage designs. The real estate market in Laguna Beach is competitive, reflecting the area's desirability and the exquisite coastal lifestyle it offers.
Conclusion About Moving to Laguna Beach:
Relocating to Laguna Beach, California, provides an opportunity to immerse yourself in a coastal paradise that embraces art, culture, and a relaxed beachside lifestyle. The city's natural beauty, artistic heritage, and vibrant community make it an attractive destination for individuals and families seeking a unique and enriching coastal experience. By utilizing this relocation guide, you'll be well-prepared to embark on your journey to Laguna Beach and enjoy the exceptional lifestyle this coastal gem has to offer.