Welcome to our Laguna Niguel Relocation Guide. Find everything from real estate and relocation information, to home loans, career information, schools, insurance, apartments and rentals and... Read More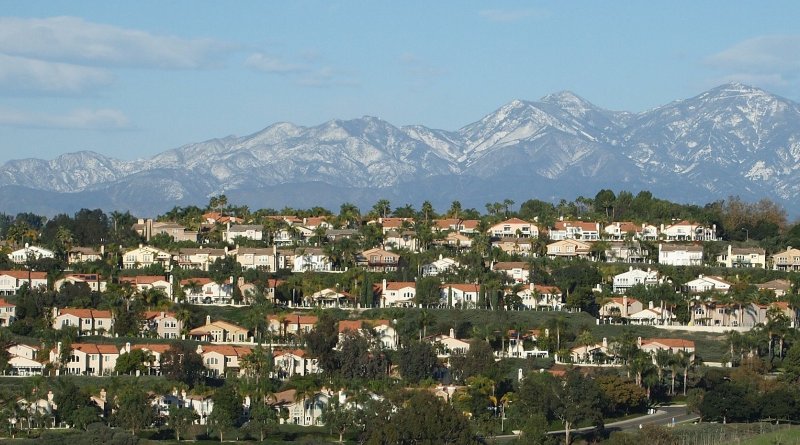 Relo Quick View
Population

64,239

Median Income

$47,757

Unemployment %

3.5%

Average Age

46.4

Male %

48.42%

Female %

51.58%

Avg Home Value

$1,291,066

Avg Monthly Rental

$4,200
---
Relocating to Laguna Niguel, California: A Comprehensive Relocation Guide
If you're considering moving to Laguna Niguel, California, you will find it is wise to be at the top of your list. Nestled in the beautiful Orange County, Laguna Niguel is a vibrant and affluent city that offers a high quality of life, stunning natural surroundings, and a thriving community. In this relocation guide, we'll explore the demographic profile, economic landscape, and other pertinent information to help you make an informed decision about moving to Laguna Niguel.
Demographic Profile For Considering Moving to Laguna Niguel:
Laguna Niguel is a relatively small city with a population of approximately 65,000 residents. The community is known for its diversity, with a mix of professionals, families, and retirees. The city has a median age of 44 years, making it an attractive destination for individuals and families in search of a peaceful and family-friendly environment.
Economic Landscape:
Laguna Niguel boasts a robust economy with a wide range of employment opportunities. The city's unemployment rate is typically lower than the national average, thanks to its proximity to major business hubs and job centers. Many residents commute to nearby cities such as Irvine, Anaheim, and Costa Mesa for work.
The city has a strong presence in industries such as technology, healthcare, education, and professional services. Major employers in the area include Quest Diagnostics, Crown Castle, Saddleback College, and Capistrano Unified School District. Laguna Niguel also has a thriving small business community, with numerous local shops, restaurants, and service providers.
Housing Market:
Laguna Niguel offers a variety of housing options to suit different preferences and budgets. The city has a mix of single-family homes, townhouses, and apartments. The median home price in Laguna Niguel is higher than the national average, reflecting the city's desirability and high demand. However, the investment is often worthwhile due to the city's excellent schools, low crime rates, and stunning natural beauty.
Education:
Laguna Niguel is served by the Capistrano Unified School District, which is known for its high academic standards and exceptional educational programs. The district operates several highly-rated public schools within the city, including Laguna Niguel Elementary School, Moulton Elementary School, Niguel Hills Middle School, and Dana Hills High School. Additionally, there are several private schools and preschools available in the area.
Recreation and Lifestyle:
Laguna Niguel is renowned for its picturesque landscapes and outdoor recreational opportunities. The city is surrounded by lush green hills, beautiful parks, and scenic trails, making it a paradise for nature lovers and outdoor enthusiasts. Popular outdoor destinations include Laguna Niguel Regional Park, Aliso and Wood Canyons Wilderness Park, and Salt Creek Beach.
The city also offers a vibrant cultural scene with art galleries, theaters, and community events. Residents can enjoy shopping at the upscale retail centers such as The Shops at Mission Viejo and The Irvine Spectrum Center, which are conveniently located nearby.
Conclusion About Moving to Laguna Niguel:
Relocating to Laguna Niguel, California, offers a unique opportunity to enjoy a high quality of life in a beautiful coastal community. With its diverse population, strong economy, excellent schools, and abundant recreational activities, Laguna Niguel provides a welcoming environment for individuals and families alike. Whether you're seeking a peaceful place to retire or a safe and nurturing community to raise a family,