Welcome to our Lancaster Relocation Guide. Find everything from real estate and relocation information, to home loans, career information, schools, insurance, apartments and rentals and... Read More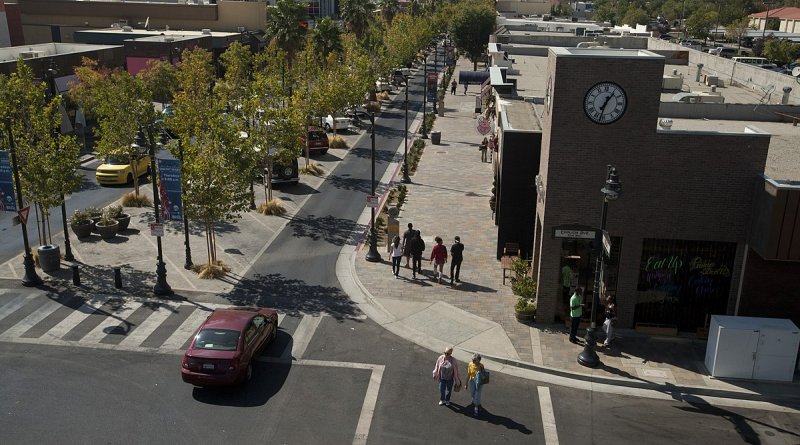 Relo Quick View
Population

170,150

Median Income

$33,118

Unemployment %

6.7%

Average Age

33.3

Male %

47.3%

Female %

52.7%

Avg Home Value

$444,213

Avg Monthly Rental

$2,786
---
Embracing The Thought of Moving to Lancaster, California: A Comprehensive Relocation Guide
If you're considering relocating to Southern California, Moving to Lancaster is a city worth exploring. Located in the Antelope Valley of Los Angeles County, Moving to Lancaster offers a unique blend of natural beauty, affordable living, and a thriving community. Whether you're seeking wide-open spaces, a family-friendly environment, or a growing economy, Lancaster has much to offer. In this comprehensive relocation guide, we'll provide you with essential information to help you make an informed decision about moving to Lancaster.
Demographic Profile For Considering Moving to Lancaster:
Lancaster is a vibrant city with a diverse population of approximately 170,150 residents. The community is known for its friendly and welcoming atmosphere. With a median age of 33.3, Lancaster attracts individuals and families from various backgrounds, creating a rich cultural tapestry. The residents actively participate in community events and initiatives, fostering a strong sense of belonging and unity.
Economic Outlook:
Lancaster's economy has experienced significant growth in recent years, making it an attractive destination for businesses and entrepreneurs. The city's strategic location, affordable land, and business-friendly environment have contributed to its economic success. Key industries in Lancaster include aerospace, renewable energy, manufacturing, healthcare, and logistics. Additionally, Lancaster is part of the High Desert region, which offers job opportunities in sectors such as transportation, logistics, and agriculture.
Housing Market:
The housing market in Lancaster provides a range of options to suit different budgets and preferences. Whether you're looking for single-family homes, townhouses, or apartments, you'll find a variety of choices. One of the advantages of living in Lancaster is its affordability compared to other parts of Southern California. Housing prices are generally more accessible, making homeownership more attainable. Renting is also an option, with a variety of rental properties available throughout the city.
Education:
Lancaster is served by the Lancaster School District and the Antelope Valley Union High School District, ensuring that students have access to quality education from elementary to high school. The city also hosts several charter schools and private schools, providing alternative options for families. Higher education institutions, such as Antelope Valley College and California State University, Bakersfield, have campuses nearby, offering opportunities for further education and professional development.
Recreational Opportunities:
Lancaster boasts a wealth of recreational opportunities for residents of all ages. The city is surrounded by picturesque desert landscapes, offering hiking, biking, and off-road adventures. The nearby Angeles National Forest provides access to camping, fishing, and scenic drives. In the city itself, you'll find numerous parks, sports fields, and community centers, catering to outdoor activities, sports, and community events. Lancaster is also home to cultural attractions like the Lancaster Performing Arts Center, showcasing live performances and art exhibitions.
Conclusion About Moving to Lancaster:
Relocating to Lancaster, California, presents a myriad of opportunities for a fulfilling and affordable lifestyle. With its diverse population, growing economy, affordable housing options, and abundant recreational activities, Lancaster offers a welcoming and vibrant community. Whether you're attracted to the natural beauty, the expanding job market, or the strong sense of community, Lancaster provides a nurturing environment for individuals and families alike. By considering the demographic profile, economic outlook, housing market, education options, and recreational opportunities, you can embark on a successful relocation journey to this dynamic city.