Welcome to our Livermore Relocation Guide. Find everything from real estate and relocation information, to home loans, career information, schools, insurance, apartments and rentals and... Read More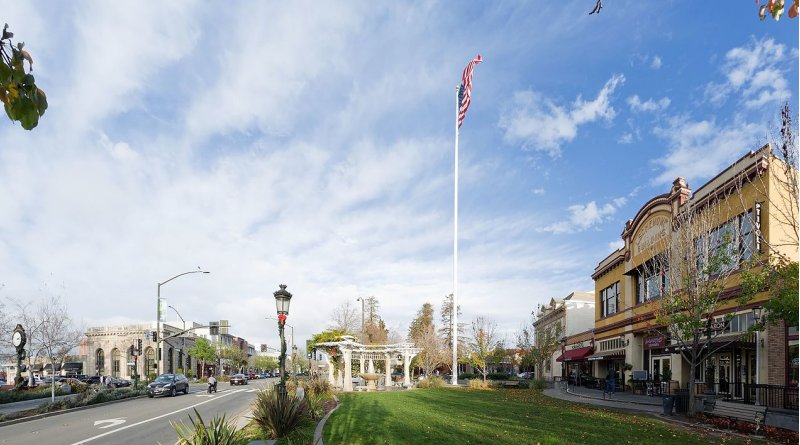 Relo Quick View
Population

86,803

Median Income

$54,346

Unemployment %

3.3%

Average Age

40.4

Male %

48.0%

Female %

52.0%

Avg Home Value

$1,066,846

Avg Monthly Rental

$3,500
---
Relocating to Livermore, California: Your Comprehensive Relocation Guide
If you're considering relocating to Northern California, Moving to Livermore should be on your radar. Situated in the scenic Tri-Valley region, this charming city offers a unique blend of small-town charm, a vibrant wine country, and a thriving economy. Whether you're seeking a close-knit community, world-class wineries, or access to a range of recreational activities, Livermore has something for everyone. In this comprehensive relocation guide, we'll provide you with essential information to help you make an informed decision about moving to Livermore.
Demographic Profile For Considering Moving to Livermore:
Livermore is a diverse and inclusive community with a population of approximately 86,803 residents. The city attracts individuals and families from various backgrounds, creating a rich cultural tapestry. With a median age of 40.4, Livermore offers a balanced mix of generations, fostering a strong sense of community and camaraderie among its residents.
Economic Outlook:
Livermore's economy is robust and diverse, offering a range of employment opportunities. The city is home to a thriving technology and science sector, driving innovation and research. Livermore also benefits from its proximity to the larger Bay Area job market, making it an attractive location for commuters. Additionally, the city has a growing retail and service industry, further contributing to its economic vitality.
Housing Market:
Livermore's housing market offers a variety of options to suit different preferences and budgets. Whether you're looking for single-family homes in family-friendly neighborhoods, modern apartments, or townhouses, you'll find a range of choices. While housing prices in Livermore can be higher than the national average, the city's desirable location, quality of life, and excellent amenities make it an investment worth considering. Renting is also a popular option, with a selection of rental properties available throughout the city.
Education:
Livermore is renowned for its excellent educational institutions. The city is served by the Livermore Valley Joint Unified School District, which encompasses highly-rated elementary, middle, and high schools. The district is committed to providing a quality education and offers various academic and extracurricular programs. For higher education, Livermore is home to Las Positas College, which offers a range of associate degree programs and transfer opportunities to four-year universities.
Recreational Opportunities:
Livermore offers a wealth of recreational opportunities amidst its scenic landscapes. The city is surrounded by picturesque vineyards, making it a haven for wine enthusiasts. With over 50 wineries in the Livermore Valley, residents can enjoy wine tasting, vineyard tours, and wine-related events throughout the year. Additionally, Livermore boasts numerous parks, hiking trails, and golf courses, providing ample opportunities for outdoor activities and leisure. The nearby Del Valle Regional Park offers boating, fishing, camping, and scenic picnicking by the lake.
Cultural and Entertainment Scene:
Livermore has a vibrant cultural and entertainment scene that caters to diverse interests. The Bankhead Theater is a renowned performing arts venue, hosting a variety of live performances, concerts, and theatrical productions. The city also holds annual festivals and events, including the Livermore Rodeo, the Livermore Wine Country Festival, and the Downtown Art and Wine Festival. Residents can also explore the vibrant downtown area, which offers a variety of shops, restaurants, and art galleries.
Conclusion About Moving to Livermore:
Relocating to Livermore, California, offers a unique and fulfilling mix of recreation, cultural and entertainment opportunities.