Welcome to our Lodi Relocation Guide. Find everything from real estate and relocation information, to home loans, career information, schools, insurance, apartments and rentals and... Read More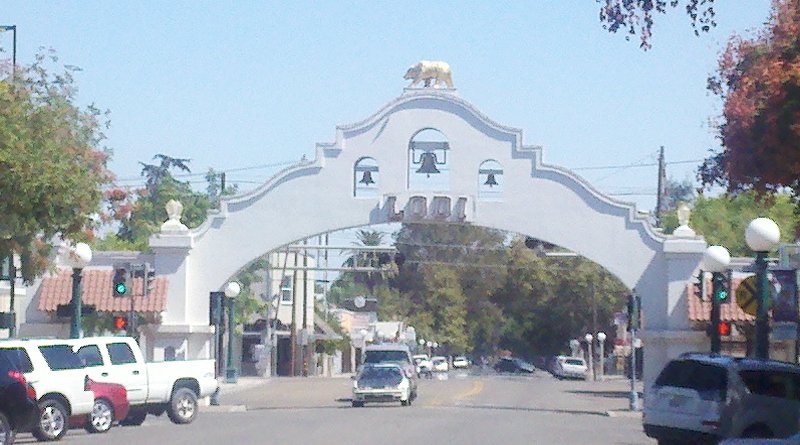 Relo Quick View
Population

67,021

Median Income

$31,457

Unemployment %

6.4%

Average Age

34.7

Male %

49.7%

Female %

50.3%

Avg Home Value

$500,624

Avg Monthly Rental

$1,650
---
Moving to Lodi, California: A Comprehensive Relocation Guide
If you're considering relocating to California's Central Valley, Moving to Lodi is a charming city that should be on your radar. Known for its small-town atmosphere, rich agricultural heritage, and thriving wine industry, Lodi offers a unique blend of rural charm and modern amenities. In this relocation guide, we'll explore the demographic profile, economic landscape, and other pertinent information that will be helpful for anyone considering a move to Lodi, California.
Demographic Profile For Considering Moving to Lodi:
Lodi is a mid-sized city with a population of approximately 67,000 residents. The community is diverse, with a mix of families, professionals, and retirees. Lodi has a median age of just under 35 years, making it an attractive destination for young professionals and those looking for a close-knit community atmosphere.
Economic Landscape:
Lodi's economy is primarily driven by agriculture, particularly the wine industry. The region is famous for its vineyards and wineries, attracting wine enthusiasts from around the world. The city is also home to a variety of other industries, including manufacturing, healthcare, education, and retail.
Lodi is strategically located near major transportation routes, providing easy access to larger job markets in Sacramento and the San Francisco Bay Area. Many residents commute to nearby cities for work while enjoying the more affordable cost of living and relaxed pace of life that Lodi offers.
Housing Market:
Lodi's housing market offers a range of options to suit different preferences and budgets. You'll find everything from historic Victorian homes to modern developments. The median home price in Lodi is generally lower than in larger California cities, making it an attractive option for homebuyers and renters alike. Whether you prefer a spacious suburban home or a cozy downtown apartment, Lodi has options to meet your needs.
Education:
Lodi has a strong education system, providing quality education to its residents. The city is served by the Lodi Unified School District, which operates a number of highly regarded public schools. There are also private school options available for families seeking alternative educational opportunities. Additionally, Lodi is home to San Joaquin Delta College, a community college that offers a wide range of academic and vocational programs.
Recreation and Lifestyle:
Lodi offers a variety of recreational activities and a vibrant community spirit. The city is surrounded by picturesque vineyards and wineries, making it a haven for wine enthusiasts. You can explore the local wine scene by visiting tasting rooms, participating in wine festivals, or taking wine tours. Additionally, Lodi boasts numerous parks, trails, and outdoor spaces where residents can enjoy activities such as hiking, biking, and picnicking.
The city's downtown area is known for its charming boutiques, antique shops, and locally-owned restaurants. Lodi also hosts various community events throughout the year, including the Lodi Grape Festival, farmers' markets, and cultural celebrations.
Conclusion About Moving to Lodi:
Relocating to Lodi, California, offers a unique opportunity to experience the beauty of California's Central Valley while enjoying a close-knit community and a thriving wine industry. With its diverse population, strong agricultural heritage, and range of recreational activities, Lodi provides a welcoming and fulfilling lifestyle for individuals and families alike. Whether you're drawn to the small-town charm, the wine culture, or the affordable cost of living, Lodi has much to offer to those looking for a new place to call home.