Welcome to our Long Beach Relocation Guide. Find everything from real estate and relocation information, to home loans, career information, schools, insurance, apartments and rentals and... Read More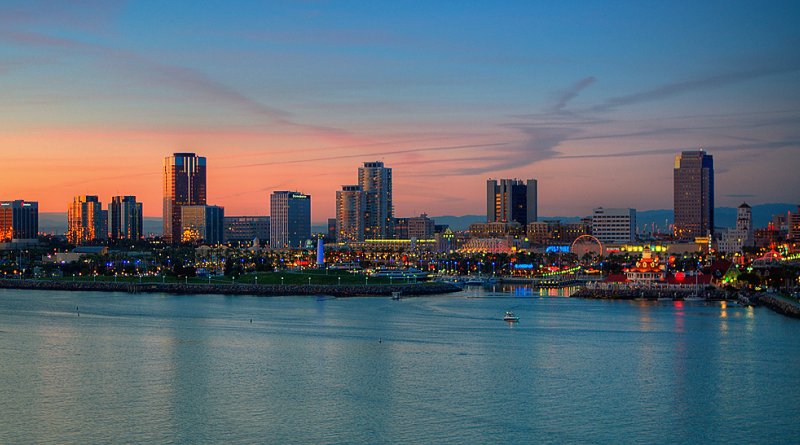 Relo Quick View
Population

456,062

Median Income

$31,609

Unemployment %

4.6%

Average Age

35.3

Male %

49.24%

Female %

50.76%

Avg Home Value

$788,693

Avg Monthly Rental

$2,150
---
Moving to Long Beach, California: A Comprehensive Relocation Guide
If you're considering relocating to Southern California, Moving to Long Beach should be on your list of potential destinations. Known for its vibrant waterfront, diverse community, and thriving cultural scene, Long Beach offers a unique blend of coastal living and urban amenities. In this comprehensive relocation guide, we'll explore the demographic profile, economic landscape, and other pertinent information that will help you make an informed decision about moving to Long Beach, California.
Demographic Profile For Considering Moving to Long Beach:
Long Beach is a large city with a population of approximately 460,000 residents. The community is diverse, with a mix of professionals, students, and families. Long Beach has a median age of 35 years, making it an attractive destination for young professionals and individuals seeking an energetic and diverse environment.
Economic Landscape:
Long Beach has a diverse and robust economy that encompasses various industries. The Port of Long Beach is one of the busiest seaports in the United States, driving significant economic activity and providing numerous job opportunities in logistics, trade, and transportation. Additionally, the city has a strong presence in industries such as healthcare, education, tourism, aerospace, and technology.
Long Beach is home to several major employers, including the Port of Long Beach, MemorialCare Health System, California State University, Long Beach, Long Beach Unified School District, and the Long Beach Airport. The city also has a thriving small business community, with numerous local shops, restaurants, and entertainment venues.
Housing Market:
Long Beach offers a variety of housing options to suit different lifestyles and budgets. You'll find everything from beachfront condos and historic craftsman homes to modern apartments and suburban neighborhoods. The housing market in Long Beach can be competitive, but there are options available for both renters and buyers. It's worth noting that rental prices and home prices in Long Beach tend to be higher than the national average, reflecting the city's desirable location and amenities.
Education:
Long Beach is home to the highly regarded Long Beach Unified School District, which operates numerous public schools throughout the city. The district is known for its academic excellence and offers a variety of educational programs to meet the needs of students. Long Beach is also home to California State University, Long Beach, a renowned public university offering a wide range of undergraduate and graduate programs.
Recreation and Lifestyle:
Long Beach offers a vibrant and diverse range of recreational activities and a lively cultural scene. The city features a beautiful waterfront, including the popular Long Beach Harbor and the iconic Queen Mary. Residents can enjoy activities such as boating, kayaking, biking along the beach path, or simply relaxing on the sand.
Long Beach is known for its thriving arts and entertainment scene, with numerous art galleries, theaters, and music venues. The city hosts various annual events and festivals, including the Long Beach Grand Prix, Long Beach Pride, and the Long Beach International Film Festival.
Conclusion About Moving to Long Beach:
Relocating to Long Beach, California, offers a unique opportunity to experience the best of Southern California living. With its diverse community, strong economy, and abundance of recreational and cultural opportunities, Long Beach provides a vibrant and fulfilling lifestyle for individuals and families alike. Whether you're drawn to the coastal charm, the thriving arts scene, or the career opportunities, Long Beach has much to offer to those seeking a dynamic and diverse community to call home.