Welcome to our Los Altos Relocation Guide. Find everything from real estate and relocation information, to home loans, career information, schools, insurance, apartments and rentals and... Read More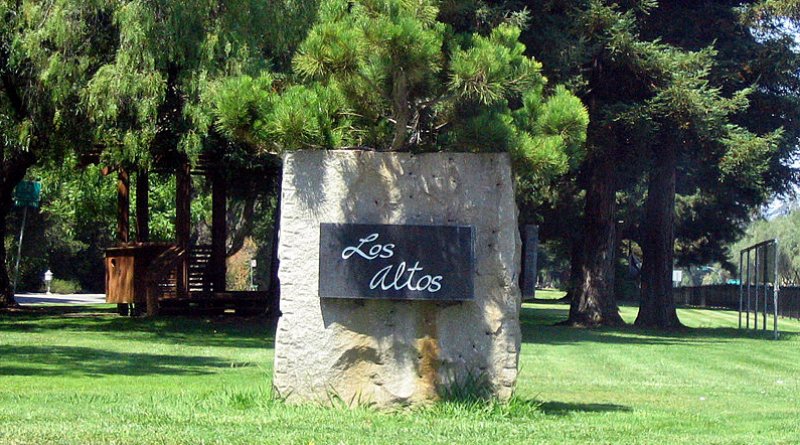 Relo Quick View
Population

30,700

Median Income

$31,609

Unemployment %

3.6%

Average Age

45.7

Male %

50.33%

Female %

49.67%

Avg Home Value

$3,853,421

Avg Monthly Rental

$5,900
---
Relocating to Los Altos, California: A Comprehensive Guide to Your New Home
Considering moving to Los Altos, California? Look no further! This article serves as your ultimate relocation guide, providing valuable insights into the city's demographics, economic landscape, and other pertinent information. Whether you're seeking a peaceful suburban lifestyle, exceptional schools, or a thriving business environment, Los Altos has much to offer. Let's delve into the details and explore why moving to Los Altos might be the perfect choice for you.
Overview of Los Altos:
Nestled in the heart of Silicon Valley, Los Altos is a charming residential community known for its picturesque neighborhoods, tree-lined streets, and a strong sense of community. With a population of approximately 30,000 residents, Los Altos offers an inviting small-town atmosphere while being conveniently located near major tech hubs like Palo Alto and Mountain View.
Demographic Profile For Considering Moving to Los Altos:
Los Altos boasts a diverse and well-educated population. The city attracts individuals and families seeking a high quality of life. Key demographic highlights include:
– Median Household Income: Los Altos has one of the highest median household incomes in the United States, reflecting the area's prosperity and thriving job market.
– Education: Los Altos residents highly value education, resulting in exceptional school systems and a high percentage of residents with advanced degrees.
– Age Distribution: Los Altos tends to have a slightly older population, with a significant number of established professionals and retirees enjoying the city's amenities.
Economic Landscape:
Los Altos benefits from its proximity to Silicon Valley, which has a robust and innovative economy. Key economic factors include:
– Technology Hub: Los Altos is surrounded by major tech companies, startups, and research institutions. It offers excellent career opportunities, particularly in the fields of software development, engineering, and biotechnology.
– Entrepreneurial Spirit: The city fosters an entrepreneurial culture, with many residents involved in launching their own businesses or working in startups.
– Professional Services: Los Altos has a thriving professional services sector, including finance, law, consulting, and marketing.
Housing and Cost of Living:
Los Altos is known for its upscale residential neighborhoods and beautiful homes. The city offers a mix of housing options, from single-family homes to townhouses and apartments. However, it's important to note that the cost of living in Los Altos is relatively high compared to national averages. Housing prices and rental rates tend to be above average, reflecting the area's desirability and proximity to job opportunities.
Recreation and Amenities:
Los Altos provides a wide range of recreational and cultural amenities for residents to enjoy. Highlights include:
– Parks and Open Spaces: The city is home to numerous parks, hiking trails, and outdoor recreational areas, providing opportunities for outdoor activities and family outings.
– Cultural Scene: Los Altos features a vibrant arts and culture scene, including galleries, theaters, and community festivals.
– Shopping and Dining: The downtown area is known for its charming boutiques, restaurants, and cafes, offering a variety of culinary experiences and unique shopping opportunities.
Conclusion About Moving to Los Altos:
Relocating to Los Altos, California, offers the opportunity to join a thriving community in one of the most desirable regions in the country. With its strong economy, exceptional educational opportunities, and picturesque neighborhoods, Los Altos provides an ideal setting for individuals and families seeking a high quality of life.