Welcome to our Manhattan Beach Relocation Guide. Find everything from real estate and relocation information, to home loans, career information, schools, insurance, apartments and rentals and... Read More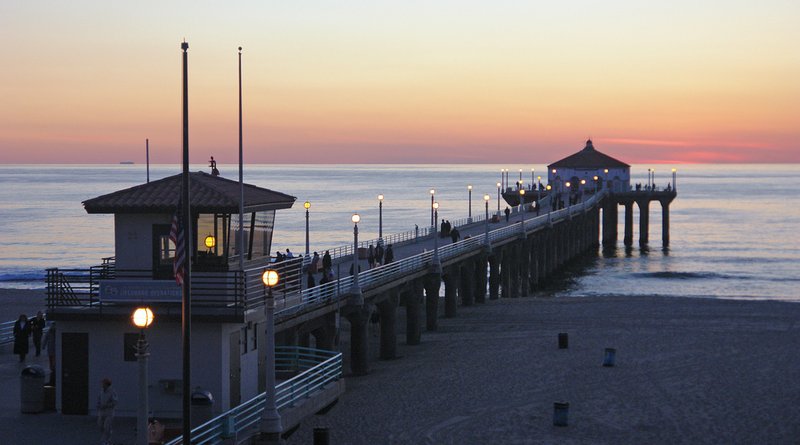 Relo Quick View
Population

34,668

Median Income

$80,260

Unemployment %

4.4%

Average Age

42.9

Male %

49.33%

Female %

50.67%

Avg Home Value

$2,894,258

Avg Monthly Rental

$7,600
---
Relocating to Manhattan Beach, California: Your Ultimate Guide
Are you considering moving to Manhattan Beach, California? Known for its stunning beaches, vibrant community, and thriving economy, Manhattan Beach offers a desirable coastal lifestyle. This relocation guide will provide you with essential information about this beautiful city, including its demographic profile, economic opportunities, and key factors to consider before making the move.
Demographic Profile For Considering Moving to Manhattan Beach:
Manhattan Beach is a small coastal city located in southwestern Los Angeles County. As of the latest available data, the city's population was approximately 35,000 residents. The demographic profile of Manhattan Beach is characterized by a well-educated and affluent community. The median household income is significantly higher than the national average, and the majority of residents hold bachelor's degrees or higher. The city has a diverse population, with a mix of professionals, families, and retirees.
Economic Opportunities:
Manhattan Beach offers a strong and diverse economy with numerous employment opportunities. The city is home to a thriving business community, particularly in industries such as technology, healthcare, finance, and entertainment. Many major corporations and startups have established their presence in the nearby areas, providing residents with a range of job prospects. Additionally, Manhattan Beach has a growing entrepreneurial culture, making it an attractive destination for those looking to start their own businesses.
Real Estate and Cost of Living:
Manhattan Beach is renowned for its upscale residential neighborhoods and luxurious beachfront properties. The real estate market in the city is highly competitive, with limited inventory and high demand. Housing options range from charming single-family homes to modern condominiums, with prices generally higher than the national average. It's important to note that the cost of living in Manhattan Beach is also higher than average, reflecting the city's desirable location, amenities, and quality of life.
Education and Schools:
For families considering a move to Manhattan Beach, the city boasts excellent educational opportunities. The Manhattan Beach Unified School District oversees the public schools in the area, including award-winning elementary, middle, and high schools. These schools consistently rank among the top in the state, offering a high standard of education. Additionally, there are private school options available for families seeking alternative educational choices.
Recreational Activities and Lifestyle:
Living in Manhattan Beach provides access to a wide range of recreational activities and a vibrant coastal lifestyle. The city offers beautiful sandy beaches, picturesque parks, and a mild Mediterranean climate that encourages outdoor pursuits year-round. Residents can enjoy activities such as swimming, surfing, beach volleyball, cycling, and jogging along the Strand, a scenic coastal path. Manhattan Beach also has a lively downtown area with chic boutiques, trendy restaurants, and a thriving arts and culture scene.
Conclusion About Moving to Manhattan Beach:
Relocating to Manhattan Beach, California, offers a unique opportunity to experience a coastal lifestyle in a vibrant community. With its high standard of living, strong economy, and excellent educational options, the city attracts individuals and families seeking a desirable place to call home. However, it's essential to consider the higher cost of living and competitive real estate market before making the move. By understanding the demographic profile, economic opportunities, and lifestyle offerings of Manhattan Beach, you'll be better equipped to make an informed decision about your relocation.