Welcome to our Menlo Park Relocation Guide. Find everything from real estate and relocation information, to home loans, career information, schools, insurance, apartments and rentals and... Read More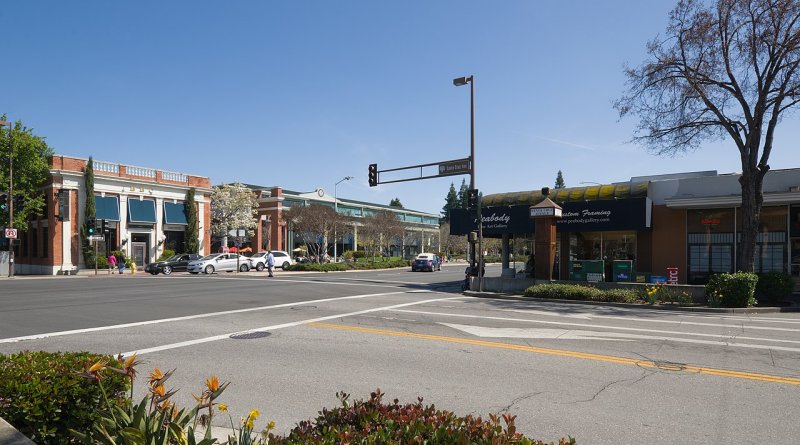 Relo Quick View
Population

32,475

Median Income

$67,327

Unemployment %

2.8%

Average Age

37.6

Male %

48.79%

Female %

51.21%

Avg Home Value

$2,512,610

Avg Monthly Rental

$4,000
---
Relocating to Menlo Park, California: A Comprehensive Guide
Considering moving to Menlo Park, California? Located in the heart of Silicon Valley, Menlo Park offers a unique blend of suburban tranquility, technological innovation, and a vibrant community. This comprehensive relocation guide will provide you with essential information about Menlo Park, including its demographic profile, economic opportunities, and key factors that make it an appealing place to call home.
Demographic Profile to Consider Moving to Menlo Park:
Menlo Park is a charming city situated in San Mateo County. As of the latest available data, the city's population was approximately 35,000 residents. Menlo Park boasts a diverse demographic profile, with a mixture of families, professionals, and entrepreneurs. The community is known for its highly educated residents, with a significant proportion holding advanced degrees. The city embraces a strong sense of community and offers a welcoming atmosphere for newcomers.
Economic Opportunities:
Menlo Park is strategically positioned in the heart of Silicon Valley, providing ample economic opportunities. The city is home to numerous technology companies, startups, and venture capital firms. The presence of industry giants like Facebook, located in the neighboring town of Menlo Park, contributes to a thriving business ecosystem. Residents have access to a wide range of job prospects in sectors such as technology, research and development, engineering, and finance. Additionally, the proximity to other cities in Silicon Valley opens up further employment possibilities.
Real Estate and Cost of Living:
Menlo Park's real estate market offers a mix of housing options that cater to different tastes and budgets. The city features a combination of single-family homes, townhouses, and condominiums. Due to its desirable location, real estate prices in Menlo Park are generally higher than the national average. The cost of living is also relatively high, reflecting the area's affluence and proximity to major employment centers. It's important to consider the cost of housing and other living expenses when planning a move to Menlo Park.
Education and Schools:
For families considering a move to Menlo Park, the city offers excellent educational opportunities. The Menlo Park City School District and the Sequoia Union High School District oversee the public schools in the area. These districts are known for their high academic standards and quality educational programs. Menlo Park is also home to prestigious private schools, providing additional options for families seeking alternative educational choices. The proximity to renowned universities and research institutions further enhances educational opportunities.
Recreational Activities and Lifestyle:
Menlo Park offers a variety of recreational activities and a vibrant lifestyle. The city has numerous parks, green spaces, and bike paths, providing opportunities for outdoor enthusiasts to enjoy nature and engage in recreational activities. The nearby Santa Cruz Mountains offer hiking and biking trails, while the coast is within reach for beach activities. Menlo Park also hosts community events, farmers markets, and cultural festivals throughout the year, fostering a strong sense of community and social engagement.
Conclusion About Moving to Menlo Park:
Relocating to Menlo Park, California, offers a unique opportunity to live in a thriving community at the center of technological innovation. With its diverse demographic profile, abundant economic opportunities, and excellent educational options, the city appeals to individuals and families seeking a high quality of life. It's important to consider the competitive real estate market and the cost of living when planning a move to Menlo Park. By understanding the demographic profile, economic opportunities, and lifestyle offerings of Menlo Park, you'll be better equipped to make an informed decision about your relocation