Welcome to our Monterey Relocation Guide. Find everything from real estate and relocation information, to home loans, career information, schools, insurance, apartments and rentals and... Read More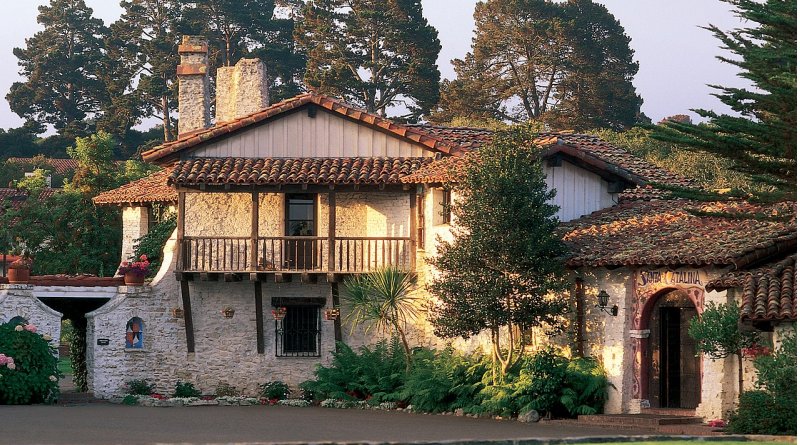 Relo Quick View
Population

29,874

Median Income

$44,155

Unemployment %

4.9%

Average Age

36.9

Male %

49.1%

Female %

50.9%

Avg Home Value

$1,134,797

Avg Monthly Rental

$2,850
---
Moving to Monterey, California: A Comprehensive Relocation Guide
Considering moving to Monterey, California? Look no further! This article serves as a comprehensive relocation guide, providing you with valuable information about Monterey's demographics, economy, and other pertinent details. Whether you are looking for a peaceful coastal lifestyle, vibrant job opportunities, or a rich cultural experience, Monterey has something to offer everyone. Read on to discover why Monterey may be the perfect place for your next chapter.
Demographic Profile For Considering Moving to Monterey:
Monterey boasts a diverse and vibrant population. As of the latest available data, the city has an estimated population of approximately 28,000 residents. The demographic breakdown includes a mix of age groups, with a higher percentage of adults in their late twenties to early forties. The city attracts a wide range of individuals, including families, young professionals, and retirees.
Quality of Life:
Monterey's exceptional quality of life is one of its main attractions. Situated on the stunning California coastline, the city offers breathtaking ocean views, mild Mediterranean weather, and a relaxed coastal atmosphere. Residents can enjoy a variety of outdoor activities, such as hiking, biking, surfing, and golfing. The area is also home to numerous parks, gardens, and nature reserves, providing ample opportunities for recreation and relaxation.
Economic Opportunities:
Monterey boasts a diverse and resilient economy, with various industries contributing to its growth. The region is renowned for its strong presence in marine science, research, education, and tourism. The Monterey Bay Aquarium and several prestigious educational institutions, including the Naval Postgraduate School and the Middlebury Institute of International Studies, attract talented professionals from around the world.
Additionally, the defense and aerospace sectors play a significant role in the local economy, with the nearby Naval Support Activity Monterey and the Defense Language Institute Foreign Language Center. Other key sectors include healthcare, hospitality, and agriculture. The city's strong job market and entrepreneurial spirit make it an attractive destination for those seeking career advancement and business opportunities.
Housing and Cost of Living:
Monterey offers a variety of housing options, ranging from charming historic homes to modern apartments and condos. While the cost of living in Monterey is generally higher than the national average, it is important to note that it varies depending on the neighborhood. The most expensive areas tend to be closer to the coastline, while more affordable options can be found further inland. It is advisable to research the local real estate market and work with a reputable realtor to find housing that suits your needs and budget.
Education and Healthcare:
Monterey is home to several top-tier educational institutions, including the aforementioned Naval Postgraduate School and Middlebury Institute of International Studies. The city also offers excellent public and private schools, ensuring quality education for families with children. Additionally, Monterey boasts a robust healthcare system, with numerous hospitals, clinics, and specialized medical centers to cater to residents' medical needs.
Conclusion About Moving to Monterey:
Relocating to Monterey, California, offers a unique blend of coastal beauty, diverse demographics, and exciting economic opportunities. From its stunning natural surroundings to its thriving job market, Monterey has much to offer those seeking a high quality of life in a vibrant community. By considering the demographics, economy, and other pertinent information outlined in this guide, you can make an informed decision and embark on a successful relocation to this captivating coastal city. Good luck with your move!