Grants Pass is a city in, and the county seat of Josephine County, Oregon. The city is located on Interstate 5, northwest of Medford, Oregon. Attractions include the Rogue River, famous for its rafting, the nearby Oregon Caves and Grants Pass is within two hours of both ocean beaches and mountain skiing. At the 2010 census, the city population was 34,533.
HISTORY OF GRANTS PASS
Early Hudson's Bay Company hunters and trappers, following the Siskiyou Trail, passed through the site beginning in the 1820s. In the late 1840s, settlers (mostly American) following the Applegate Trail began traveling through the area on their way to the Willamette Valley. Although a post office with the name Grants Pass was established on March 22, 1865, the city of Grants Pass was not incorporated until 1887, a year after when it had become the county seat.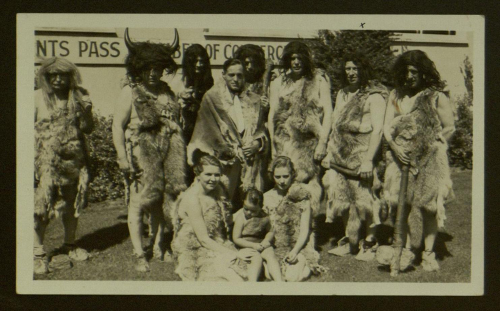 In 1922, a group of local businessmen incorporated the Grants Pass Cavemen. Taking their name from the nearby Oregon Caves National Monument, this group was one of many groups of boosterism common in the United States at the time. For decades afterwards, this group would represent their city in countless public gatherings, dressed in furs and bearing clubs, performing such uncivilized acts as capturing female crowd members and politicians and putting them in their cages. To honor this group, in 1971 a fiberglass statue of a caveman was erected at the corner of Morgan Lane and Sixth Street. Grants Pass High School's mascot is also the caveman. The original monument was damaged by arson in 2004 and repaired in 2005. It now sits in front of the Grants Pass Chamber of Commerce and is viewable as people drive off the freeway.
ECONOMY
Historically the city's economy has been based on timber. However, in recent years the importance of timber on the local economy has decreased and has subsequently been replaced by tourism as the most prominent source of revenue for the city. Tourism is now a very visible part of the city.
TOURISM
During the summer, there are many different attractions for tourists to visit. There is a growers' market, concerts are held in Riverside Park on many summer nights, and there are many other parks to visit.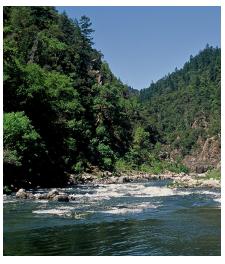 Every year, statues of various northwest animals line the streets.
During the winter, there are the Christmas murals on many downtown streets. Year round, there is First Friday Art Nights. On the first Friday of every month, many the city's stores hold art shows and other showings.
Grants Pass has also been designated a National Historic District due to its antique buildings and charm.  Grants Pass has a vibrant downtown area with unique shopping opportunities, excellent dining and outdoor Growers Market, antiquing and of course, don't forget about the abundance of Southern Oregon wineries, an indian casino resort, the proximity of the Oregon coast and more.  You will see that Grants Pass offers many opportunities for recreation.