Welcome to our Ashland Relocation Guide. Find everything from real estate and relocation information, to home loans, career information, schools, insurance, apartments and rentals and... Read More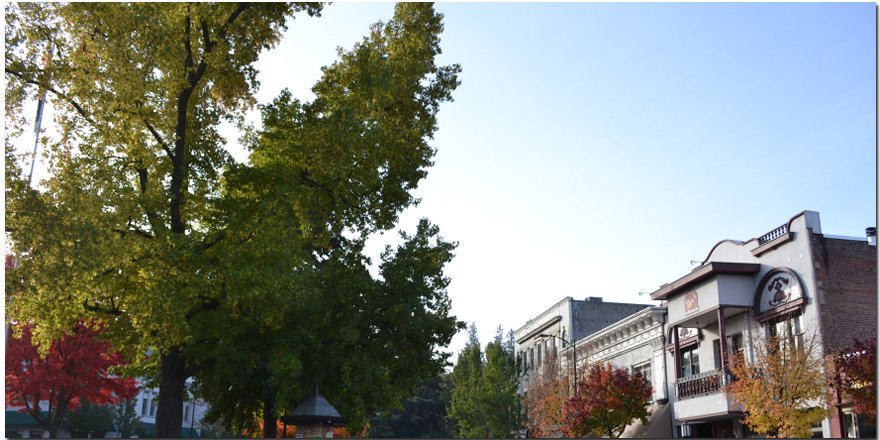 Relo Quick View
Population

21,281

Median Income

$56,827

Unemployment %

7.5%

Average Age

44.8

Male %

49.4%

Female %

50.6%

Avg Home Value

$505,500

Avg Monthly Rental

$1,474
---
Are you considering moving to Ashland, Oregon? Located in Southern Oregon, near the California border, this small city in Southern Oregon offers a unique blend of small-town charm and big-city amenities. Here's a guide to help you with your Ashland relocation.
Demographic Profile when Moving to Ashland:
Ashland had a population of 21,281 in 2020, with a median age of 49.1 years. The city has a high percentage of residents with a bachelor's degree or higher, at 50.7%. The median household income is $57,871.
Ashland Oregon Economy:
Ashland's economy is driven by tourism, education, healthcare, and retail. Southern Oregon University is a significant employer in the city, along with Asante Ashland Community Hospital and Providence Medford Medical Center. Retail is also an important sector, with a mix of local boutiques and national chains in the downtown area.
Cost of Living when Moving to Ashland:
The cost of living in Ashland is higher than the national average, with housing being the most significant expense. The median home price in Ashland is $560,000, and rent for a one-bedroom apartment averages $1,300 per month.
Arts and Culture in Ashland:
Ashland is known for its Shakespeare Festival, which runs from February through October and attracts visitors from around the world. The city also has a thriving arts community, with galleries, theaters, and music venues throughout.
Outdoor Recreation near Ashland:
Ashland is surrounded by natural beauty and offers access to a variety of outdoor activities. The Siskiyou Mountains offer hiking and skiing opportunities, and the Rogue River provides opportunities for fishing, kayaking, and rafting.
Conclusion:
Relocating to Ashland, Oregon offers a high quality of life with a vibrant arts community and access to outdoor recreation. However, the cost of living may be higher than other areas. If you're considering relocating to Ashland, this guide can help you make an informed decision.