Welcome to our Bend Relocation Guide. Find everything from real estate and relocation information, to home loans, career information, schools, insurance, apartments and rentals and... Read More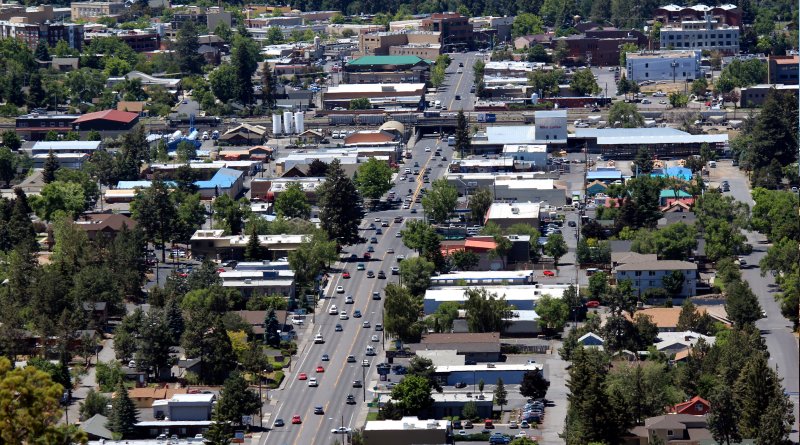 Relo Quick View
Population

100,421

Median Income

$79,244

Unemployment %

5.2%

Average Age

39.7

Male %

49.9%

Female %

50.1%

Avg Home Value

$760,000

Avg Monthly Rental

$1,927
---
Bend, Oregon is a city located in central Oregon, with a population of approximately 100,000 people. Known for its scenic beauty, outdoor recreation, and relaxed lifestyle, Bend is a popular destination for those looking to relocate. If you're considering moving to Bend, here's what you need to know.
Demographic Profile
Bend is a predominantly White city, with a population that is 91.7% White, 1.9% Hispanic or Latino, 1.2% Asian, 0.7% Black or African American, and 4.5% two or more races. The median age in Bend is 41.7 years old.
Economic Profile for Moving to Bend
Bend has a diverse economy, with a mix of small businesses, tourism, and healthcare. The city is also home to several major employers, including St. Charles Health System, Bend-La Pine Schools, and Les Schwab Tire Centers. The unemployment rate in Bend is 3.4%, which is lower than the national average of 6.0%.
The median household income in Bend is $77,578, which is higher than the national median of $62,843. The cost of living in Bend is also higher than the national average, but it is still considered affordable compared to other major cities in the United States.
Relocation Guide
If you're planning on relocating to Bend, there are several things you should consider. Here are some tips to help make your move a success:
Research the housing market: Bend has a competitive housing market, so it's important to research the area and find a home that fits your budget and lifestyle.

Enjoy the outdoors: Bend is known for its outdoor recreation opportunities, including hiking, biking, skiing, and fishing. Take advantage of the city's natural beauty and explore the outdoors.

Get involved in the community: Bend has a strong sense of community, and getting involved in local organizations and events can help you make new friends and feel more connected to the city.

Consider transportation: Bend has a good public transportation system, including buses and shuttles. If you plan on commuting to work, it's important to consider transportation options and factor in commute times when choosing a home.
In conclusion, Bend, Oregon is a great place to live for those who enjoy outdoor recreation, a relaxed lifestyle, and a strong sense of community. With a diverse economy, high median household income, and many amenities, it's no wonder that Bend is a popular destination for those looking to relocate.