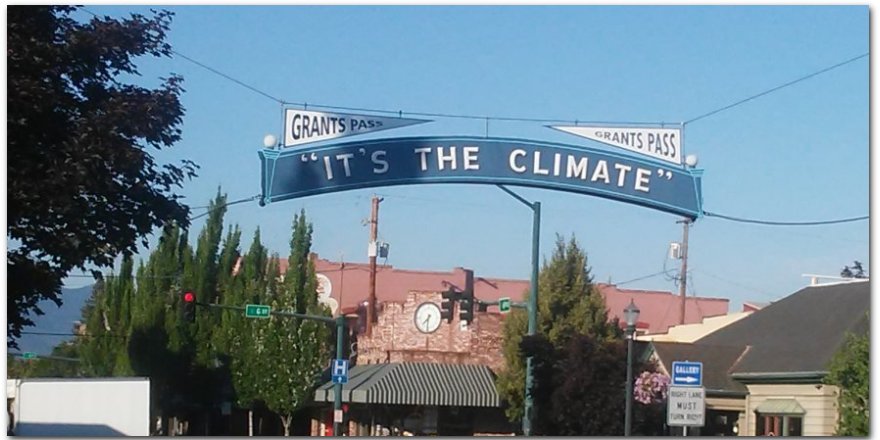 Grants Pass Relocation Guide
Population

62,136

Median Income

$42,366

Unemployment %

5.1%

Average Age

39

Avg Home $

239,432

Avg. Rent $

1142.00
Welcome to our Grants Pass Relocation Guide. Find everything from real estate and relocation information, to home loans, career information, schools, insurance, apartments and rentals and...

Read more

Thank you for viewing our Grants Pass Relocation Guide. We invite you to consider the benefits of moving to Grants Pass.

Grants Pass is located in Josephine County, which is in the southwestern region of Oregon about one hour north of the California border and an hour and a half from the Pacific Ocean.

According to the 2016 US Census, Grants Pass has an estimated population of 37,779 residents, is the largest city in Josephine County and is the county seat, as well.

Grants Pass is frequently rated as one of the best places to retire. Its outdoor recreation possibilities are outstanding. The Rogue River literally runs through town – it is the scene of white water rapids, parades, and festivals.

As a retirement destination, Grants Pass provides a top notch medical community allowing for quality healthcare and a support network of medical professionals who take fabulous care of our older generations.

Bear Fest in Grants Pass, Oregon, is an annual celebration honoring the black bear. Larger-than-life bears start out as plain fiberglass figures. Then local artists transform them into colorful, eye appealing bears with individual themes that are beautiful and entertaining for all to see, touch, and enjoy throughout the summer months. Besides its obvious entertainment value, Bear Fest was organized to raise funds and support for nonprofit organizations in Grants Pass.

Grants Pass has  a small town appeal, beautiful surrounding mountains, a world renowned river running through the town and so much more that makes Grants Pass unique.

When in town, remember to visit Grants Pass pharmacy and their Old Fashioned Soda Fountain. Grants Pass pharmacy has been serving the area since 1933 and their Soda fountain is a historic reminder of the golden days of yesteryear.

For more Grants Pass relocation information, please click on the link below.
---