Welcome to our Jonesboro Relocation Guide. Find everything from real estate and relocation information, to home loans, career information, schools, insurance, apartments and rentals and... Read More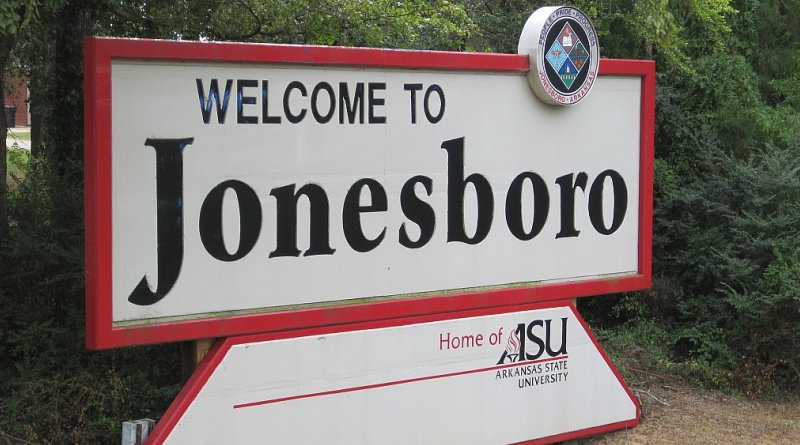 Relo Quick View
Population

79,324

Median Income

$25,822

Unemployment %

2.6%

Average Age

34.0

Male %

48.12%

Female %

51.88%

Avg Home Value

$218,118

Avg Monthly Rental

$1,025
---
Embracing the Vibrant Community of Jonesboro, Arkansas: A Comprehensive Relocation Guide
Considering moving to Jonesboro AR? You will find Jonesboro, Arkansas, beckons with its vibrant community and abundant opportunities. If you're considering relocating to Jonesboro, this comprehensive relocation guide will provide you with essential information about the city. From its demographic profile to economic opportunities and recreational offerings, this guide will help you navigate your way through your new home. Get ready to discover the charm and excitement of Jonesboro, Arkansas.
Demographic Profile to Consider if Moving to Jonesboro AR:
Jonesboro, located in Craighead County, is the fifth-largest city in Arkansas. With an estimated population of approximately 77,000 residents, Jonesboro offers a diverse and welcoming community. The city attracts a mix of families, young professionals, and students, creating a dynamic and inclusive atmosphere.
Cost of Living:
One of the advantages of relocating to Jonesboro is its affordable cost of living. Housing, transportation, healthcare, and everyday expenses are generally lower compared to national averages. Whether you prefer renting or buying a home, Jonesboro provides a range of affordable options to suit various budgets.
Economic Opportunities:
Jonesboro boasts a robust and diverse economy, offering residents numerous employment opportunities. The city is home to several industries, including healthcare, education, manufacturing, retail, and agriculture. With a thriving business sector, Jonesboro provides a favorable environment for job seekers and entrepreneurs alike. Major employers in the area include Arkansas State University, St. Bernards Medical Center, and Nestlé.
Education and Schools:
Jonesboro is renowned for its educational institutions, making it an excellent choice for families. The city is home to Arkansas State University (ASU), a comprehensive university that offers a wide range of undergraduate and graduate programs. ASU is also a major contributor to the local economy and provides cultural and sporting events for the community. Additionally, Jonesboro has highly regarded public and private schools, ensuring access to quality education for students of all ages.
Recreation and Cultural Attractions to Consider if Moving to Jonesboro AR:
Jonesboro offers a variety of recreational and cultural attractions for residents to enjoy. The city has numerous parks, trails, and green spaces where you can engage in outdoor activities, such as hiking, biking, and picnicking. Craighead Forest Park, Crowley's Ridge Nature Center, and the Jonesboro Bike Trail System are popular destinations for outdoor enthusiasts. The city also hosts a range of community events, including festivals, concerts, and sporting events, ensuring there's always something exciting happening.
Healthcare Facilities:
Jonesboro is equipped with excellent healthcare facilities to meet the needs of its residents. St. Bernards Medical Center is a leading healthcare provider in the region, offering a wide range of medical services and specialized care. The city is also home to other clinics, hospitals, and healthcare professionals, ensuring accessible and quality healthcare for the community.
Conclusion About Moving to Jonesboro AR:
Relocating to Jonesboro, Arkansas, offers a vibrant community, affordable living, and a wealth of opportunities. With its diverse population, strong economy, and excellent educational institutions, Jonesboro provides an ideal environment for individuals and families. The city's recreational offerings, cultural attractions, and thriving business sector create a well-rounded living experience. So, if you're considering a move, embrace the warmth and energy of Jonesboro and get ready to build a fulfilling life in this thriving Arkansas city.