Welcome to our Antioch Relocation Guide. Find everything from real estate and relocation information, to home loans, career information, schools, insurance, apartments and rentals and... Read More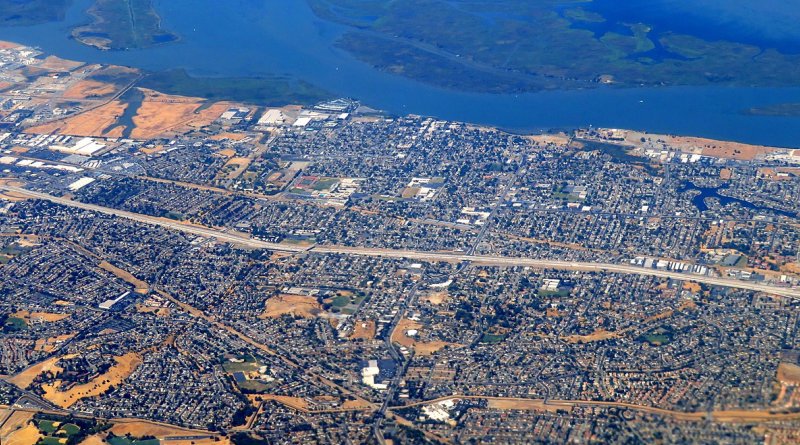 Relo Quick View
Population

114,794

Median Income

$31,967

Unemployment %

5.30%

Average Age

36.4

Male %

47.4%

Female %

52.6%

Avg Home Value

$609,513

Avg Monthly Rental

$2,795
---
Relocating to Antioch, California: A Comprehensive Guide
Considering moving to Antioch, California? Look no further! This article serves as a comprehensive relocation guide, providing you with valuable information about the city's demographics, economy, and other pertinent details. Whether you're seeking a new job opportunity, a vibrant community, or simply a change of scenery, Antioch has much to offer. Read on to discover everything you need to know before making the move.
Demographic Profile to Consider if Moving to Antioch:
Antioch, located in Contra Costa County, is a diverse and thriving city in Northern California. As of the latest available data, the estimated population of Antioch is around 112,000 residents (as of 2021), making it one of the larger cities in the area. The city has experienced steady growth over the years, attracting individuals and families from various backgrounds.
Antioch boasts a rich cultural mix, with a significant proportion of its population being Hispanic, followed by African American, White, Asian, and other ethnicities. This diversity adds to the city's vibrant and inclusive atmosphere, providing a range of cultural experiences and community events.
Economic Overview:
Antioch's economy is diverse, with a mix of industries contributing to its growth. The city is strategically located within the larger San Francisco Bay Area, offering residents access to a wide range of employment opportunities.
The healthcare sector plays a significant role in Antioch's economy, with several hospitals and medical facilities providing employment opportunities. The education sector is also prominent, as the city is home to numerous schools, including both public and private institutions.
Additionally, Antioch benefits from its proximity to major cities such as San Francisco and Oakland, which allows residents to commute to job opportunities in these areas. The retail and service sectors also provide employment prospects, with shopping centers, restaurants, and local businesses contributing to the local economy.
Quality of Life:
Antioch offers an excellent quality of life for its residents. The city boasts a Mediterranean climate, characterized by mild winters and warm summers, making it an ideal place for outdoor activities year-round. The nearby Delta and its waterways provide recreational opportunities such as boating, fishing, and kayaking.
For families, Antioch offers a range of educational options, including public and private schools. The city is also home to parks, recreational facilities, and community centers, providing ample opportunities for leisure and entertainment.
Housing in Antioch is relatively affordable compared to neighboring cities in the Bay Area, making it an attractive option for those looking to own a home or rent an apartment. The cost of living is more affordable, and the city offers a variety of residential neighborhoods to suit different preferences and budgets.
Conclusion about Moving to Antioch:
Relocating to Antioch, California, offers numerous advantages, including a diverse community, a thriving economy, and a high quality of life. With its proximity to major cities, a range of employment opportunities are within reach. The city's affordability and abundant recreational options make it an ideal choice for individuals and families looking to settle in a vibrant and welcoming community. So, if you're considering a move to Antioch, be prepared to embrace a city that offers diversity, opportunity, and a desirable lifestyle.