Welcome to our Brentwood Relocation Guide. Find everything from real estate and relocation information, to home loans, career information, schools, insurance, apartments and rentals and... Read More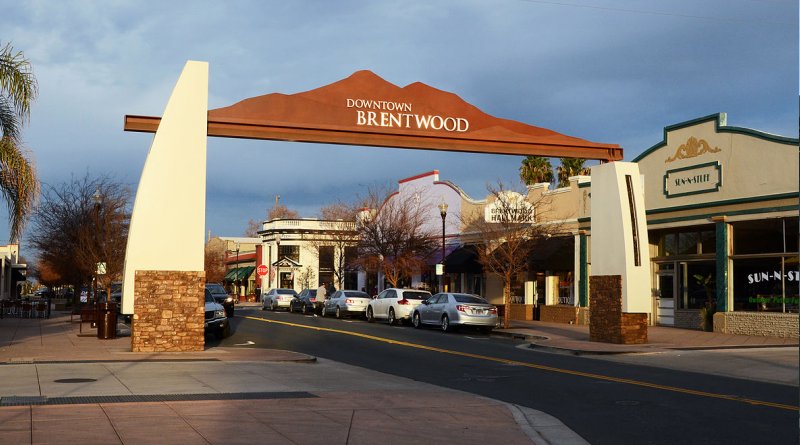 Relo Quick View
Population

64,870

Median Income

$43,764

Unemployment %

4.4%

Average Age

40.9

Male %

49.3%

Female %

50.7%

Avg Home Value

$802,437

Avg Monthly Rental

$3,350
---
Moving to Brentwood, California: A Comprehensive Relocation Guide
If you're considering moving to Brentwood, California, you're in for a treat. Nestled in Contra Costa County, Brentwood offers a unique blend of natural beauty, a thriving economy, and a vibrant community. This relocation guide aims to provide you with essential demographic, economic, and other pertinent information to help you make an informed decision about moving to Brentwood.
Demographic Profile For Considering Moving to Brentwood:
Brentwood is a growing community with a diverse population. As of the latest available data, the city had an estimated population of around 64,500 residents. The median age in Brentwood is 38 years, slightly higher than the state average. The city attracts a mix of families, professionals, and retirees, making it a well-rounded community.
Economic Overview:
Brentwood boasts a robust economy with various opportunities for employment and entrepreneurship. The city's proximity to major job centers like San Francisco, Oakland, and Silicon Valley makes it an attractive choice for commuters. The main industries driving the local economy include healthcare, education, retail, construction, and professional services.
The cost of living in Brentwood is slightly higher than the national average but relatively lower compared to nearby areas like San Francisco. Housing prices, in particular, can be a significant factor for newcomers. The real estate market offers diverse options, ranging from single-family homes to apartments and townhouses.
Education:
Brentwood is served by the Brentwood Union School District and the Liberty Union High School District. The area is known for its excellent public schools, providing quality education to students from kindergarten through high school. Additionally, there are several private schools and charter schools available for families seeking alternative education options.
Recreation and Lifestyle:
Brentwood's residents enjoy a high quality of life, thanks to its abundance of recreational opportunities. The city is surrounded by picturesque landscapes, including vineyards, orchards, and parks. Outdoor enthusiasts can explore the nearby Mount Diablo State Park, Los Vaqueros Reservoir, and the Delta waterways, offering activities like hiking, boating, fishing, and birdwatching.
The community takes pride in its vibrant arts and cultural scene. The Brentwood Theater Company and the Brentwood Community Theater regularly host performances, while art galleries showcase the works of local artists. The city also organizes various events and festivals throughout the year, fostering a lively and engaging community spirit.
Transportation:
Brentwood provides convenient access to major transportation routes. Highways 4 and 160 connect the city to neighboring areas, making commuting to nearby employment centers relatively easy. Public transportation options include bus services provided by Tri Delta Transit, which connect Brentwood to other parts of Contra Costa County.
Conclusion About Moving to Brentwood:
Moving to Brentwood, California, offers an attractive combination of a thriving economy, diverse population, and a high quality of life. Whether you're seeking a family-friendly community, employment opportunities, or a place to enjoy outdoor activities, Brentwood has much to offer. Consider the demographic profile, economic factors, and the unique lifestyle the city provides when planning your relocation to Brentwood. With its welcoming community and abundance of amenities, Brentwood may just be the perfect place for you to call home.