Welcome to our Monterey Park Relocation Guide. Find everything from real estate and relocation information, to home loans, career information, schools, insurance, apartments and rentals and... Read More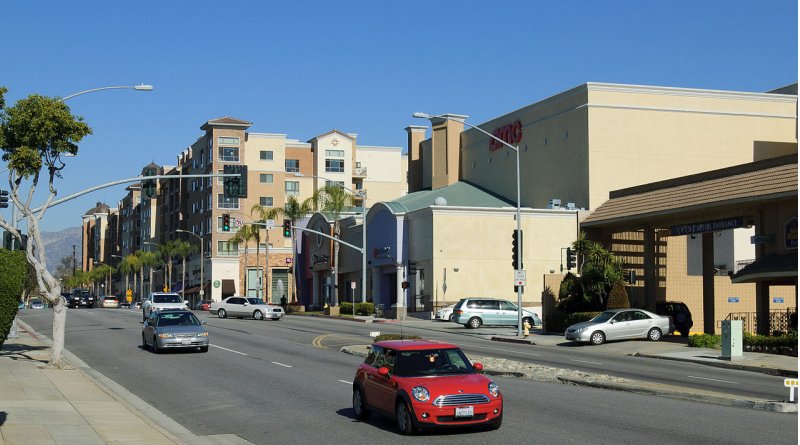 Relo Quick View
Population

59,667

Median Income

$26,766

Unemployment %

5.5%

Average Age

43.7

Male %

47.94%

Female %

52.06%

Avg Home Value

$868,946

Avg Monthly Rental

$2,200
---
Relocating to Monterey Park, California: A Comprehensive Relocation Guide
If you're considering a move to the Los Angeles area, Monterey Park offers a vibrant and culturally diverse community with a rich history and convenient location. Known as the "First Suburban Chinatown," Monterey Park provides residents with a unique blend of cultural heritage, culinary delights, and a thriving economy. In this relocation guide, we will explore the demographic profile, economic landscape, and other pertinent information to assist you in making an informed decision about moving to Monterey Park.
Demographic Profile For Considering Moving to Monterey Park:
Monterey Park is a diverse city that celebrates its multiculturalism. As of the latest available data, the estimated population of Monterey Park is approximately 61,000 residents. The city is known for its significant Asian American population, particularly Chinese and Taiwanese communities, contributing to a rich cultural tapestry.
Economic Overview:
Monterey Park has a robust economy with a wide range of businesses and industries. The city's commercial sector is vibrant, featuring numerous shopping centers, restaurants, and retail establishments. Additionally, Monterey Park is home to several corporate headquarters and professional service firms.
The city benefits from its proximity to downtown Los Angeles and the surrounding metropolitan area, providing residents with a variety of employment opportunities in diverse sectors, including healthcare, education, finance, and technology.
Housing Market:
Monterey Park offers a variety of housing options to suit different needs and preferences. The local real estate market consists of single-family homes, townhouses, and apartments. The housing prices in Monterey Park are typically lower than the neighboring communities, making it a relatively affordable option within the Los Angeles area.
The city features well-maintained neighborhoods with a mix of architectural styles, ranging from traditional to modern. Renting is also popular, with a range of apartments and rental properties available throughout the city.
Education and Schools:
Monterey Park is served by the Alhambra Unified School District, which provides a range of educational opportunities for students. The district includes several highly rated public schools. Additionally, Monterey Park is home to East Los Angeles College (ELAC), a community college offering a wide variety of academic and vocational programs.
Recreation and Lifestyle:
Monterey Park offers a vibrant lifestyle with various recreational amenities and cultural attractions. The city maintains numerous parks, sports fields, and community centers, providing residents with opportunities for outdoor activities, sports, and picnicking. The city also hosts cultural events and festivals that celebrate its diverse heritage.
Monterey Park is renowned for its culinary scene, featuring a wide array of authentic Asian cuisine and international dining options. Residents can explore the local restaurants, cafes, and markets to indulge in a diverse range of flavors.
Conclusion About Moving to Monterey Park:
Relocating to Monterey Park, California, provides an opportunity to experience a multicultural community, a thriving economy, and convenient access to the larger Los Angeles area. With its diverse population, vibrant business environment, affordable housing options, and cultural attractions, Monterey Park offers an appealing destination for individuals and families seeking a dynamic lifestyle in Southern California.