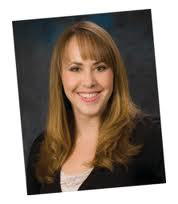 Megan Gerard has been helping families achieve financial security in Grants Pass since 2008. Gerard is employed by Country Financial and specializes in walking through the information necessary to create an effective, tangible plan that clearly outlines how Country Financial can help you get from where you are today to where you want to be in the future.  Megan Gerard not only helps plan for your financial future but can also educate clients about issues surrounding retirement and insurance, while generating a plan that protects what you own and balances your desires in the future. Simply put, Megan Gerard can help you achieve financial security, no matter where you're starting from.If you haven't met with Megan Gerard before the initial consultation will allow you to learn more about services offered at Country Financial and provide an opportunity for Megan to get to know you better. A one-on-one relationship with Megan and her team of experts at Country Financial provides comprehensive, professional expertise that allows you to see pitfalls and gaps in your current financial game plan. Once weaknesses are identified and addressed, Country Financial creates a distinct blueprint to meet your financial goals.
Megan Gerard is married with two children and is involved with: The Boys and Girls Club fund raising, The Women's Council of Real Estate, The Josephine County Historical Society, and Sunny Wolf Charter School (board member).
Megan's mantra echoes that of Country Financial: "With the right help, any family can achieve financial security." The Farm Bureau founded County Financial. They specialize in the insuring of rural properties, farms and ranches. County Financial does not discriminate against properties with dogs or animals.
To schedule a Financial and Insurance review, please visit Megan's website at http://www.countryfinancial.com/megan.gerard.
Contact Megan
1246 NE 7th St., Ste A
Grants Pass, OR 97526
541-956-0299
 ——————————————————–